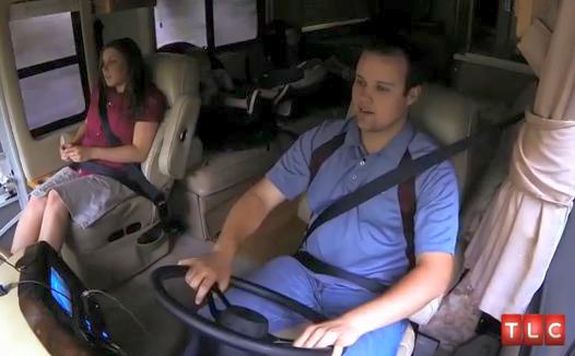 It looks like Josh Duggar is crawling out of whatever hole he's been hiding in for the past few weeks. The oldest Duggar son basically had his entire life turned upside-down (i.e. ruined) when, on May 21, In Touch Weekly released the bombshell police report in which Josh confessed to molesting five young girls (including some of his sisters) when he was in his teens. He and his family are apparently on the move– a Splash News photographer captured images of moving vans pulling up to Josh's Oxon Hill, Maryland, house early this morning.
Josh had moved his family to Maryland to be closer to Washington D.C., where he worked as the Executive Director of the Family Research Council Action. (His celebrity status almost certainly helped him get the high-ranking role.) The FRC advocates for socially conservative legislation. Some of their favorite topics include anti-abortion legislation and opposing LGBT non-discrimination laws.
Anyway,one day after news of his molestation scandal broke on May 20, Josh resigned from his position at the FRC. Now that he is essentially unemployed, Josh is likely moving his family (which includes wife Anna, a daughter, two sons and a baby due next month) back home to Arkansas, where they own a home purchased before the scandal broke.
Josh and Anna have not been seen in public since May 20, when they were photographed at the Washington DC airport. They must be staying inside their home at all times, as there are paparazzi stationed outside their property and no photos have popped up of Josh, Anna or their kids since the scandal broke. All of their social media accounts have been silent as well.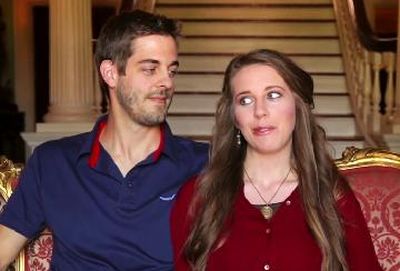 Anna is due to give birth to the couple's fourth child in a few weeks. Surely before this scandal broke , TLC was planning some sort of big birth special to highlight Baby No. 4's entry into the world, but that's almost certainly been cancelled now. This will mark the first time that Anna has ever given birth off-camera. What a novel idea!
To read all of The Ashley's coverage of the Josh Duggar Sex Abuse Scandal, click here.
(Photos: TLC)