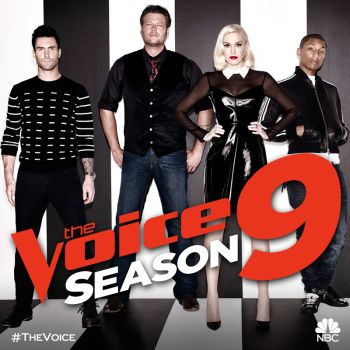 Gwen Stefani will be back on her Big Red Throne for the upcoming ninth season of The Voice!
NBC announced today that the coaches will stay nearly the same for Season 9 as they were for Season 8. Adam Levine, Blake Shelton and Pharrell Williams will all return,and Carson Daly will once again serve as host. The only difference is that Gwen will replace Christina Aguilera (and her bad hair) this season.
Gwen tweeted her excitement after the news broke this afternoon.
"So excited to be returning to #TheVoice. Going to be super fun!" she wrote.
We haven't seen the last of Christina, however. Us Weekly is reporting that Christina is already slated to reappear for Season 10.
"Christina is confirmed for Season 10 and has already signed her contract," the magazine reported. "She has been very vocal about not doing Season 9 to take a break to spend time with her family and her kids. She always planned to flip them so she had a season off and she is not being replaced by Gwen. She will definitely be back the next season."
Although Christina will be back, don't expect former coach Shakira to reappear any time soon. Last May, she told Synergistic Productions that she is probably done with 'The Voice.'
"For now, no, I don't have any plans of coming back," she said. "This was always a temporary thing for me to do."
No premiere date has been given yet, but Season 9 will air this fall on NBC.