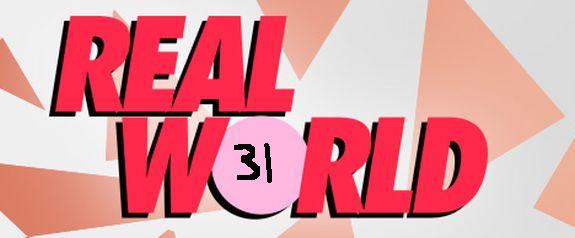 Fans of The Real World have been nervously twiddling their thumbs, awaiting an announcement that MTV had renewed its longest-running reality show for a 31st season. The aging reality show, which premiered in 1992 (before many of its fans were even born), has been slumping in the ratings in recent seasons, causing many to fear that MTV would soon cancel it. The network announced months ago that it had renewed 'Real World' spin-off The Challenge for another season (click here for details on that), but had remained suspiciously mum on the fate of 'The Real World.'
Today, a casting director for Bunim-Murray announced that they are currently casting for 'The Real World 31,' and, although the network hasn't released any info on the new season, the fact that they are casting at least confirms that there will be another season after all!
Bunim-Murray will be holding casting calls all over the country in the next few weeks. They will be setting up casting sessions in bars in Atlanta, Chicago, Miami Beach and Philadelphia (to name just a few), looking to find the next Johnny Bananas. (To see a full list of their upcoming casting call locations, click here.)
The recent seasons of 'The Real World' have included some type of twist. On last season's "Skeletons," someone from the roommates' past came to cause havoc for them. The season before, on "EX-Plosion," an ex of each roommate came into the house. Bunim-Murray's former chairman, Jon Murray (who stepped down from the company in April) did a Reddit AMA earlier this year in which he stated that future seasons of 'The Real World' will probably include some sort of twist.
"Hopefully the twists keep the show interesting without taking anything away from the core DNA of the show which is about a diverse group of young people learning from each other," he said.
The twists don't seem to be helping the show's ratings. For instance, "Skeletons" premiered last year to sub-par ratings. (The first episode clocked in at 0.65 million viewers, as opposed to the 1.94 million viewers the first episode of 2011's 'Real World: San Diego' season drew.)
No premiere date or filming location has been released yet.
(Photo: Bunim-Murray)