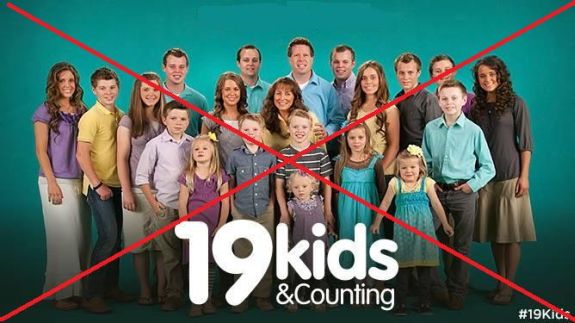 It took almost two months, but TLC has finally made a decision on what to do with 19 Kids and Counting. The network seemed hesitant to cancel the hit show, even after it was revealed in May that oldest Duggar child, Josh, had molested five children (including four of his sisters). Today, TLC made the announcement that it was ending the show's 10-season run.
The network released a statement confirming that it would not resume filming '19 Kids,' and that old episodes of the show would not air on TLC.
"After thoughtful consideration, TLC and the Duggar family have decided to not move forward with '19 Kids and Counting.' The show will no longer appear on the air," the statement read.
"The recent attention around the Duggars has sparked a critical and important conversation about child protection. Over these past weeks, TLC has consulted regularly with leading victims' rights and advocacy organizations in the U.S., including RAINN and Darkness to Light, to discuss how to use this moment to address the issue and make a positive impact."
The network has decided to start by airing a one-hour documentary that will feature a few of the Duggar girls.
"We are partnering with both organizations on a multi-platform campaign to raise awareness and educate parents and families about the issue [of child sexual abuse]," TLC stated. "In the first phase of this initiative, TLC will work closely with both groups and with the Duggar family on a one-hour documentary that will include Jill and Jessa and other survivors and families that have been affected by abuse."
The commercial-free documentary will air sometime this summer.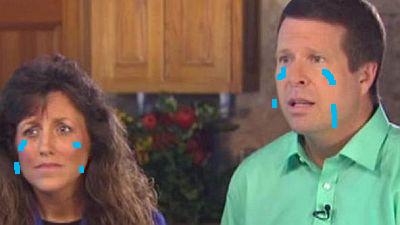 After TLC released the cancellation statement, the Duggar family responded in their own statement, issued on their website.
"Today, TLC announced that they will not be filming new episodes of '19 Kids and Counting,' the Duggars wrote. "Years ago, when we were asked to film our first one hour documentary about the logistics of raising 14 children, we felt that it was an opportunity to share with the world that children are a blessing and a gift from God.
"We are so thankful for our film crew that has shown up at our house for over a decade. They have become like family to us. They have invested their time and energy into our lives and have been so loving and patient. We love and appreciate them so much!"
The Duggars brought up Josh Duggar's sex abuse scandal in their statement.
"With God's grace and help Josh, our daughters and our entire family overcame a terrible situation, found healing and a way forward. We are so pleased with the wonderful adults they have all become," the Duggars wrote. "It is our prayer that the painful situation our family went through many years ago can point people toward faith in God and help others who also have lived through similar dark situations to find help, hope and healing, as well. We appreciate the love, support, prayers and kindness extended to us by many of you. You have deeply touched our hearts and encouraged us, during this time.
"We look forward to working with TLC on this upcoming special documentary and hope that it is an encouragement to many. We know Who holds the future and are confident that He will work all things together for good."
(To read the full Duggar family statement, click here.)
During Jim Bob and Michelle Duggar's epic interview with Megyn Kelly in June, Jim Bob discussed the possibility of '19 Kids' being cancelled. He explained that he didn't think it was fair for the network to stop filming the whole family.
"I don't know if the rest of our family should be punished for the act of one of our children," Jim Bob said.
Even though TLC won't be filming the Duggars any longer, they will continue to make headlines. After all, Josh's wife, Anna Duggar, is due to give birth to their fourth child any moment, and Jessa Duggar will have her first baby in November. The TLC website currently has some Duggar-themed videos on it; however all videos featuring Josh have been removed.
To read The Ashley's full coverage of the Josh Duggar Sex Abuse Scandal, click here.