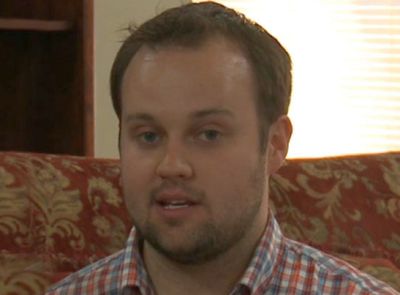 By Holly Rasmussen
Josh Duggar of TLC's 19 Kids and Counting has checked himself in to rehab, his family announced today. As The Ashley previously reported, Josh was outed last week as a user on the cheating website AshleyMadison.com. After admitting to the infidelity, Josh said he had a porn addiction. He also called himself "the biggest hypocrite ever," given that, while actively working to deny same sex marriage because he felt it was "detrimental to traditional marriage," Josh was cheating on his wife, Anna. 
Josh's parents, Jim Bob and Michelle Duggar released a statement on the family's official website, informing their fans that Josh has been shipped off to get help.
"Yesterday, Josh checked himself into a long-term treatment center," the Duggars wrote. "For him it will be a long journey toward wholeness and recovery. We pray that in this he comes to complete repentance and sincere change. In the meantime, we will be offering our love, care and devoted support to Anna and our grandchildren as she also receives counsel and help for her own heart and future. During this time we continue to look to God. He is our rock and comfort we ask for your continued prayers for our entire family."
The Duggar parents also expressed their shame regarding their son's actions.
"As parents we are so deeply grieved by our son's decisions and actions. His wrong choices have deeply hurt his precious wife and children and have negatively affected so many others. He has also brought great insult to the values and faith we hold dear.
Of course, Josh's cheating scandal comes just a few months after he admitted to molesting five girls during his teen years.  TLC cancelled "19 Kids and Counting" after the news broke of the molestation, but they will be running a special on child sexual assault victims later this month. The segment will include two of Josh's sisters who were his victims, Jill Dillard and Jessa Duggar.
The rest of the Duggars have remained silent on Josh's cheating scandal since the news broke. However, Jill did post a sermon to her Twitter account on August 22 that encouraged people to satisfy their partner sexually or they will stray. It appears that they may be trying to lay some of the blame on Anna.
Anna's family, on the other hand, have spoken out about their disgust for Josh and his inability to keep his hands off other women. Her brother, Daniel Keller, recently expressed his hatred for his brother-in-law, Josh, and told fans on Facebook that he wants Anna to leave her cheating husband.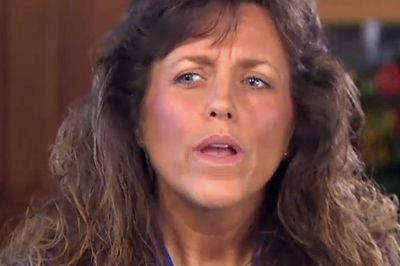 The Duggar anti-fan site, Free Jinger broke the story that Daniel begged his little sister, Anna, to leave Josh and take her four young children with her. In a series of Facebook posts, Daniel also accused Josh of making an insincere apology.
"You have to confess and forsake your sin to have mercy," Daniel wrote. "Not sin, confess, and repeat." Some fans stepped in to defend Josh, but Daniel was having none of it.
"Tell me how you would feel if someone cheated on your sister and brought so much disgrace to you and your family," he replied. "I have been thinking of [Anna] and [have been] sick to my stomach for her for the last few days."
Daniel told fans that he begged Anna to move in with him in South Carolina.
"I have told her I would pay for her to move out her with me and pay for her kids," he wrote. "I don't think Josh will see that this is a big deal and truly be broken until that happens. I bet my life on the fact that Josh has not come to true brokenness yet."
Despite her brother's offer, Daniel says that Anna doesn't want to leave.
"She said she's staying where she's at," Daniel wrote. "But I won't stop trying to get that pig out of our family."
Radar Online revealed that Anna's sister, Susanna, is also livid about what Josh has done.
"Susanna thinks cheating is unacceptable," a source told the site.
Anna's parents, however, seem to be taking Josh's side.
"My parents are preaching stay with him," Daniel wrote. "They're more interested in how their daughter getting a divorce will look than they are trying to truly get Josh some help and getting Anna and the kids out of there until he has gotten the help."
The Duggars have not indicated where Josh is going for treatment (or even why he is getting treatment).
According to the welcome message posted on Josh and Anna's family website, the couple believes forgiveness is possible.
" If you have made mistakes, start from where you are and let God be the sole proprietor of your life… including your love life!" the couple wrote. "We all make mistakes, but God looks at our heart and says that when we give him what we have left, he can take it and do great things!"
(Photo: TLC)