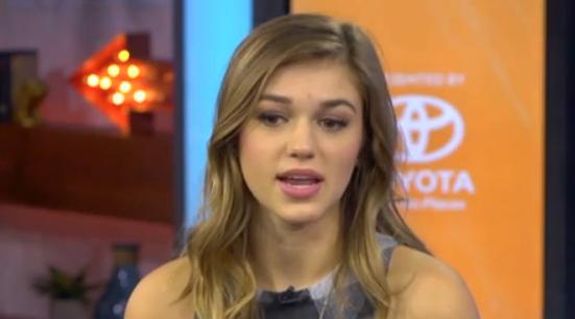 By Holly Rasmussen
While many in Josh Duggar's religious community have turned their back on the disgraced 19 Kids and Counting star following his multiple scandals, one of his family friends is speaking out in support of him and his family.
In a recent interview with People, Sadie Robertson of Duck Dynasty fame revealed that TLC was wrong for canceling '19 Kids and Counting' because of Josh's scandals—which, if you're keeping track include molesting some of his sisters and cheating on his wife.
Sadie, who is an outspoken Christian herself, said that she has been praying for the Duggar family and stated that she hopes they can all forgive Josh. She sat down with People magazine to promote her new book, "Live Original," and criticized TLC for pulling '19 Kids and Counting' off the air.
"Josh Duggar, that's not his whole family," she said. "His whole family didn't do that. He made a mistake." 
Sadie referenced the near-cancellation of her family's reality show, 'Duck Dynasty' a few years ago.
"They almost cancelled 'Duck Dynasty' whenever my grandpa said the things he said, and that would have been, in my opinion, not a very good decision, because that was putting one man's words in all of our mouths," she said.
TLC made the decision to pull "19 Kids and Counting" not long after news broke about the molestation. However, the network will be airing a special on childhood sexual assault later this month that will feature two of Josh's sisters, Jill Dillard and Jessa Seewald. 
Sadie, who is friends with some of the Duggar daughters, said she feels bad for Josh's family.
"It honestly makes me really sad that they're having to go through this, because it's one thing to go through it as a family, and it would be just as hard for them if they weren't in the limelight but….everybody is talking about it and that just adds that many more comments, that many more opinions," Sadie said.
The 18-year-old also preached forgiveness for Josh, who just checked himself into a long-term rehab facility.
"At this point, it is what it is and they're just going to have to make the best of it…if they can forgive him, it will all work out," she said.
Watch Sadie's full interview below: