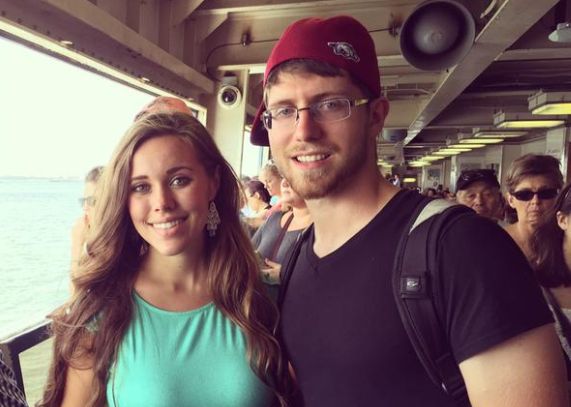 By Holly Rasmussen & The Ashley
Jessa Seewald is nearly eight months pregnant with her first child and, despite the fact that she has no reality show to document her pregnancy, she's keeping her fans updated. The former 19 Kids and Counting star recently showed off her growing baby bump in a social media selfie. (While her belly is big, it will never compare to the enormous mound that her older sister, Jill Dillard, sported while pregnant with her son Israel!)
Anyway, Jessa appeared (for a brief three minutes) on TLC's recent special "Breaking the Silence," which focused on ending child sexual abuse. It marked the first time since the Duggar girls' interview with Megan Kelly in June that Jessa appeared on TV. If Jessa's husband, Ben Seewald, has his way, however, there's a chance we'll see Jessa and Ben (and their unborn baby) on television again someday.
"We live a peaceful, quiet life, but I wouldn't rule it out if people were interested in our family," he told People during an appearance at the Southern Women's Show in Charlotte, North Carolina, last weekend.
The couple revealed that, even though they love seeing themselves on television, they don't actually have a TV set of their own.
"Ben has a lot of books, but we don't have a TV, he reads the news on the laptop," Jessa said. (Is Jessa not allowed to read the news or own books?)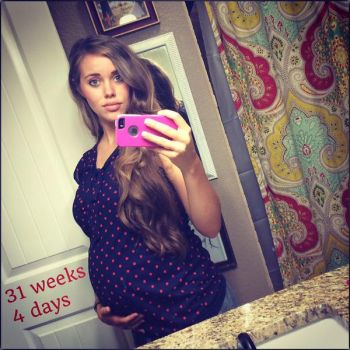 They also spoke to People about the upcoming arrival of their first child. While Jessa and Ben have hinted that they may be expecting twins, Jessa put the rumor to rest by telling an audience member that they have only seen one baby in their ultrasound photos.
The couple did not reveal the gender of their baby, and told the crowd that they have yet to choose a name for the baby. (If it's a girl, you can probably bet that they won't be naming her "Ashley" or "Madison," though, thanks to Josh's latest scandal!)
To prevent anyone from finding out the gender of their baby, Jessa said she has held off on buying baby clothes and is decorating the nursery in neutral colors.
"Our house is tiny, the nursery will also be the guest room," Jessa said. "We haven't told anyone what we are doing in the nursery."
Jessa, Ben and the whole Duggar gang will be in Arkansas this weekend to celebrate their cousin Amy Duggar's wedding to Dillon King. Even Jill and Derick Dillard are back in town, taking a break from saving the souls of Central Americans, to attend the festivities.

(Photos: Twitter)