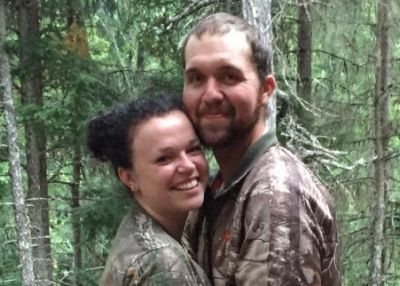 By Holly Rasmussen & The Ashley
The Brown family of TLC's Sister Wives is preparing for yet another wedding—but this time, it's not Kody Brown who is getting hitched again. (Four wives are enough for him…for now.)
Maddie Brown, the 19-year-old daughter of Kody and his second wife, Janelle has announced her engagement to 28-year-old Caleb Brush. Unlike Maddie's polygamous parents, however, Maddie and Caleb have no plans to add more wives to their family.
"We are not living plural marriage," Caleb told People. "We support Maddie's family with their choice of living plural marriage and they support us with our choice in just marrying each other."
The Ashley did some digging and it appears that Maddie left her college in Salt Lake City, Utah, after her freshman year and moved to Montana where Caleb lives. (Let's hope we get to see that play out on 'Sister Wives!')
Maddie said Caleb proposed to her outdoors while riding his ATV.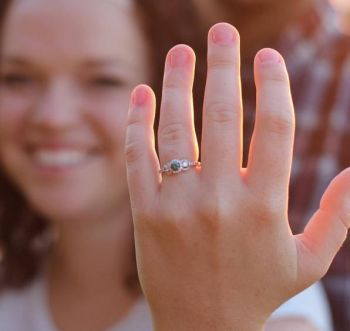 "It was cold and we were huddled in jackets and I thought he was crazy to stop," Maddie said. "He said come look over here. So, I walked with him to the edge. He told me he could never express how much he loved me, but he wanted to spend his life trying and went down on one knee and pulled out a box. I started kissing him and saying, 'Yes, yes!'"
Caleb, who repairs equipment in mines, presented Maddie with a blue diamond engagement ring. The couple said they can't wait to plan their future nuptials.
"We are making plans for a wonderful outdoor wedding, hopefully in the country," Maddie told People.
Despite Maddie's young age, and the nine-year age difference between her and Caleb, Maddie said her parents support her engagement. She added that Caleb got Kody's approval before the big proposal.
Maddie's other mothers expressed their happiness for her on Twitter.
"Seriously?! They're perfect together. Congratulations Maddie and Caleb," Christine Brown wrote.
"So happy we finally get to announce this!" Meri Brown wrote. "Congratulations Maddie and Caleb!"
It is unknown how long Caleb and Maddie have been together, but it doesn't appear to be for very long. He made his first appearance on Maddie's Instagram account about seven weeks ago. As recent as March of this year, she was discussing her hopes of finding a significant other.
'Sister Wives' returns tonight at 9 p.m. on TLC!
UPDATE: Maddy has responded to fans who are worried that she quit school to be with Caleb. She no longer attends college in Utah, but Maddy assured fans that she will continue her education.
"There have been a lot of questions on me finishing school," she tweeted. "YES. I will go all the way through till I finish with my Law degree."
(Photos: Twitter, Instagram)