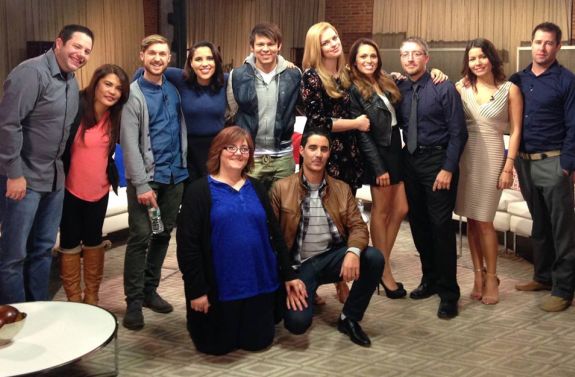 By Holly Rasmussen
TLC's hit show, 90 Day Fiancé is back for a whole new season starting this Sunday, but a few days ago, the network provided us with an update on the six couples we met during Season 2. When we last saw them, the six Season 2 couples were going through the process of getting married and getting their visas.
So who was really in love and who was just after a green card? Let's find out….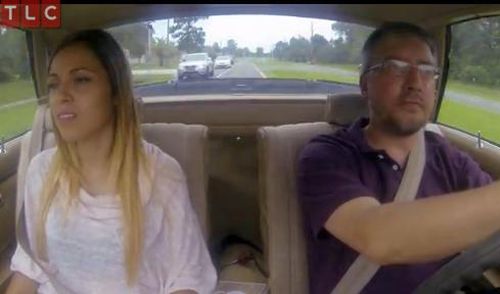 Jason & Cassia
As you may recall Jason is 39 and from Florida, and Cassia is a 24-year-old from Brazil. The Ashley recently caught up with Jason and Cassia, who told all about their experience on the show. (The Ashley hears that TLC was not happy about the interview, by the way!) To read that interview click here!
The couple appeared on the "Where Are They Now?" special and, at the time of filming had been married for eight months. They tell us that it's "going OK." (Well, that sure sounds like newlywed bliss!)
They still live with Jason's father and Jason gets up at 8 a.m. every morning to bring Cassia breakfast in bed. She sleeps in until noon. Cassia wants to move out of Jason's dad's house and go to Tampa, but Jason isn't into it. Cassia says Jason doesn't appreciate what she left behind in Brazil for him, and she's sick of living with Jason's dad.
"Living with parents is wrong after marriage," Cassia says.
Jason feels that Cassia should be waking up early to work on their new snack business. However, Cassia has been getting sick in the morning lately so Jason asks her if she's pregnant.
"I hope not," she responds. "It would mess up our plans."
They later find out that Cassia is not pregnant.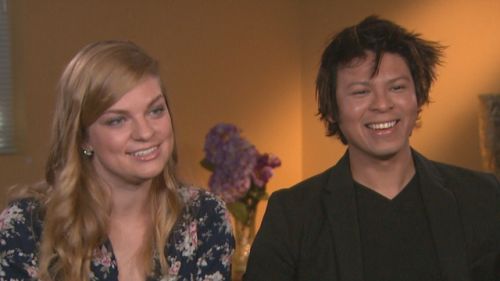 Chelsea & Yamir
We also catch up with Chelsea and Yamir. Chelsea is 27 and from Illinois, while Yamir is 29 and from Nicaragua. They seem to actually be in love. Yamir is taking English courses and looking for a job. Apparently Yamir was a huge pop star in Nicaragua, but he gave all that up to move to an apartment the size of a closet in Illinois. He is, however, still trying to work on his music career.
Chelsea is trying to convince her dad that she's not using all of her money to support Yamir's music career. Yamir is shooting a music video that will also star Chelsea. (Wanna watch the music video? Click here!)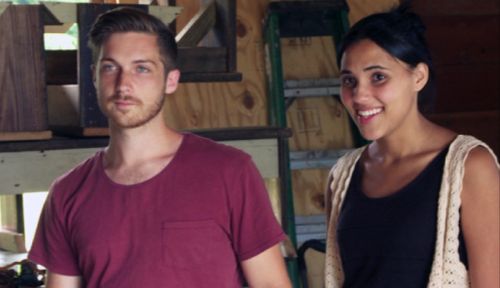 Danny & Amy
Next we catch up with Danny and Amy. Danny, 24, is from Pennsylvania and Amy is a 22-year-old from South Africa. They waited until their wedding night to have sex and are now expecting a baby together! Amy said she got pregnant with their little boy two months into the marriage.
Amy is nearly two weeks overdue when she goes into labor. In three hours, she gives birth to a son whom she and Danny name Jedidiah John. Everyone is healthy and happy.
Although Danny's dad was initially worried about them entering in to an interracial marriage, the couple says that he has since gotten over that.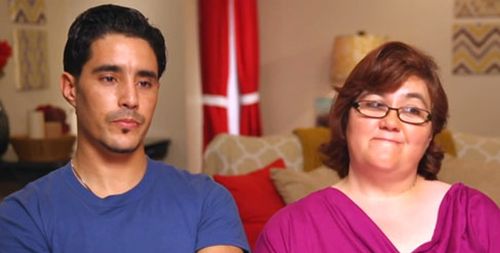 Danielle & Mohamed
Finally we catch up with the most controversial couple of last season, Danielle and Mohamed. Danielle is a 42-year-old mother of four from Ohio, while Mohamed is 27 and from Tunisia. The show's fans may remember that Mohamed refused to kiss Danielle at their wedding and claimed it was because of his religion.
"Me and Mohamed are intimate. We kiss. We hug. But, we do it in private," Danielle said on the catch-up special.
"We are like every other married couple," Mohamed added.
Danielle said there have been many ups and downs since her wedding to Mohamed. Not only has Mohamed brought up divorce in the past, but Danielle says her family disapproves of her marriage because Mohamed has gone on several trips without her and there have been rumors of him cheating. There's even a baby daddy scandal! Apparently some lady on social media is saying she's carrying Mohamed's baby! Danielle said she doesn't know what to believe, and Mohamed denies the claims.
Danielle's kids aren't happy about their mom's relationship. During a mini golf outing, Danielle's daughters let their mom know that they are trying to have a good relationship with Mohamed, but he doesn't put in much effort to get to know them.
"We have to change our entire life and how we act just for him to do nothing," Danielle's daughter Kylee said, adding that they are suspicious of Mohamed's out-of-town "job interviews."
Later, Mohamed is trying to blame his relationship problems on Danielle's family instead of the fact that he maybe (probably) cheated on her. Danielle's adult son, Corey, doesn't approve of their relationship. Danielle says they "had words" after the marriage and Corey threatened Mohamed because Corey thinks Mohamed is scamming his mom. Mohamed pressed charges on Corey and now they can't be around each other.
Corey said the charges are making it hard for him to get a job and he feels like his mom took Mohamed's side. She didn't even show up to the court hearing for Corey! Corey thinks Mohamed is definitely cheating on his mom, but Danielle is skeptical.
"Right now there's no proof and right now I'm trusting Mohamed," Danielle said.
Danielle tells us that she hasn't been speaking to her sister, Sara, because Sara believes Mohamed is cheating on her. Finally, they meet up to talk.
"Everyone was hoping you were going to wake up and see he's a piece of s**t," Sara says, adding that she believes Mohamed is "screwing other people."
Danielle says there's no proof of this, and insists that all of the random women in Mohamed's life are just friends. She eventually decides to confront her husband about his alleged cheating and, of course, Mohamed denies being unfaithful.
"They know you are a weak person and they're trying to make fun of you," Mohamed says of the people accusing him of cheating. "I am here for you. I am not here for the green card."
Danielle says she believes him and wants to stay married.
Justin and Evelyn / Brett and Daya
Both couples refused to participate in the update special. Uh-oh. That doesn't sound good.
At the end, all of the couples featured have decided to stay together…for now, anyway.
The new season of '90 Day Fiance' premieres this Sunday. Click here to meet the Season 3 couples!
(Photos: TLC, Facebook)