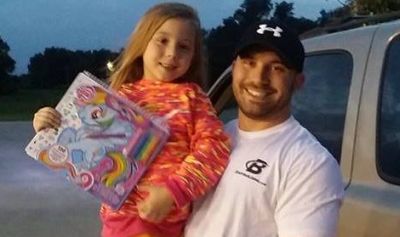 Teen Mom 2 star Adam Lind is telling all!
Chelsea Houska's baby daddy gave a rare interview to Examiner earlier this week and held nothing back! Adam discussed his 'Teen Mom 2' co-stars, as well as what it's like to film the long-running MTV reality show.
To The Ashley's knowledge, this is the first time Adam has done an interview with an media outlet that's not associated with MTV. Doing so is most likely against his contract with the network (as the show's stars are technically not allowed to speak to the media without MTV's permission), but we all know that Adam likes to live on the dangerous side!
In the interview, Adam says he regrets ever signing up for the MTV reality show.
"If I could go back seven years ago I wouldn't have signed [on for] it," he said.
Below are a few of the more interesting things Adam had to say about his life, the show and his 'Teen Mom 2' co-stars!
On how much he's changed since the show began:
Adam said that he turned his life around after serving eight months in jail for his many DUIs and crimes.
'I've made a lot of mistakes I know I can't take back and can only take responsibility for them and own up to them," Adam said. "Now I'm just trying to make a better life for myself and my kids. I just purchased a house for me and my girls. It's a five bedroom house, in the country, which has always been my plan."
Adam told Examiner that he just had his drivers license reinstated after losing it for five years, and that he's now off probation and working as a certified personal trainer. Just as Aubree told us a few episodes ago, Adam has "so much girlfriends," and has added a new one to the list. 

"I have an amazing girlfriend named Stasia," he said. "No drama, nothing crazy. No problems with her and Taylor and Chelsea. She works full-time at Sanford [and is] big into the gym like me."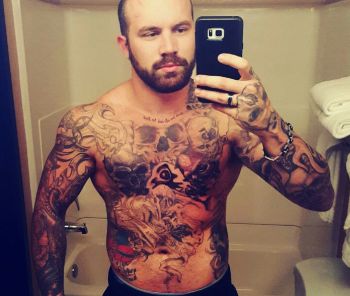 On which cast members he gets along with:
"I've never really had any issues with any one of the other cast members," Adam said, adding that the kindest person from the cast is Kail Lowry.
"Kail is probably one of the nicest 'Teen Mom' girls on the show," he said. "She will always be the first one to tell you hi."
"I know all of them on a mutual level," Adam said of his co-stars. "Not really a personal level. Corey and Ryan from the original 'Teen Mom' are the only ones I really talk to every now and again."
On Leah Messer's drug problem:
Adam made no attempt to hide that he thought Leah struggled with addiction issues.
"I think Leah is just trying to handle the stress and everything and it becomes too much sometimes," he said. "Everyone makes mistakes and social media just bashes the hell out of everyone all the time, no matter who you are and she's just trying to get help for her drug problem, which is a really big step for anyone to do on their own."
On filming 'Teen Mom 2':
"I don't like filming at all. I'm contracted so I can't just up and quit.," he said. "The one and only benefit with the show is obviously the money for me, Chelsea, Aubree, Paislee and Taylor."
On his future:
Adam says that he is not worried about the negative image people have of him from the show.
"I'm staying focused on the gym…I don't have to prove anything to anyone who doesn't really know me," he said. "I have been doing a lot of photo shoots and positive publicity to better my image. My future plans from here on out are to start my own supplement line and to own my own gym. I am looking into publishing a autobiography on my life and how everything changed. Things no one has seen or heard. The journey for my life is on the right path, finally, with my kids and the gym."
We'll see more of Adam tonight during the 'Teen Mom 2' Season 6 reunion, which will feature Chelsea's and Leah's segments. Get more exclusive behind-the-scenes info about tonight's reunion episode by clicking here!
(Photos: Facebook, Instagram)