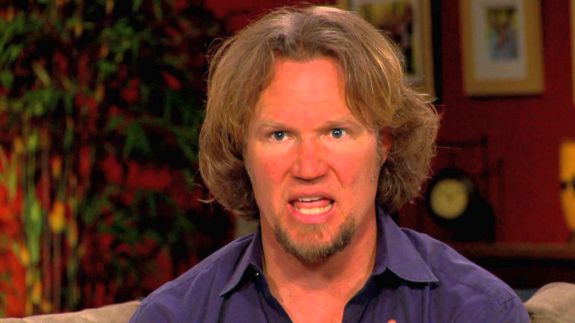 (The Ashley apologizes for posting this recap late– she's trying to keep up with all the latest 'Sister Wives' news! Be sure to click here for the latest on Meri's online affair!) 
By Holly Rasmussen
It's time for another episode of Sister Wives! While it will be hard for Kody and his crew to top the fun and romance of last week's episode (where he and his third wife Christine went on vacation with their marriage therapists), it seems like the Brown family is going to try!
Kody tells us they have been going through "legal hell" trying to get Robyn's ex-husband, David Preston Jessop, to sign over the rights to his three children so Kody can adopt them.
"I'm willing to go to war for this," Kody says. He is using his "intense voice," which usually comes accompanied with a look of constipation on his face. Robyn is, of course, whining and crying over the whole thing.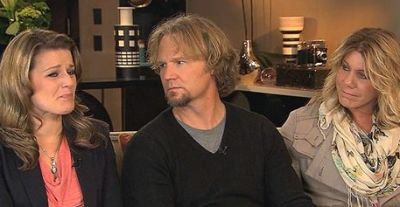 To ease the tension from the "legal hell," the family decides to participate in something called Pirate Fest. They will build a cardboard boat and race it. (This is what happens when you have a family of 22 people and no one has a job, apparently.)
Janelle's son Gabriel was the driving force behind the idea but, of course, Kody took over and made it all about him. Kody decides that they will build two boats since they have so many people in their family. Kody is, of course, steamrolling over everybody and their ideas.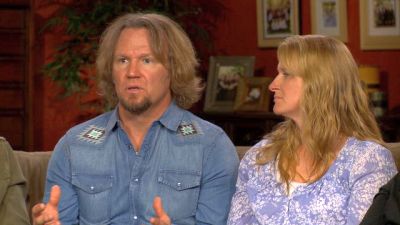 "In the end, he gets his way 90 percent of the time," Christine says in a somewhat bitter tone. She's obviously still angry over the Great Galveston Rock Formation Fiasco.
We spend about half the episode watching the family build these boats and watching Kody talk over everyone. Meanwhile, Meri is being a sourpuss about it all and is refusing to participate. (Now that we know that this was going on during the time this episode was filmed, Meri's attitude makes a lot more sense!)
Finally, we get to the part where Robyn talks about the custody battle over her kids. Robyn's lawyer calls and lets her know that Robyn's ex-husband has come out of hiding. In fact, he was in the lawyer's office discussing the custody issue, and has finally signed over the rights to his kids.
With their original father out of the picture, Kody is free to adopt the kids. Robyn is crying happy tears, as usual, and she and Kody just have to wait to see if a judge will approve the adoption.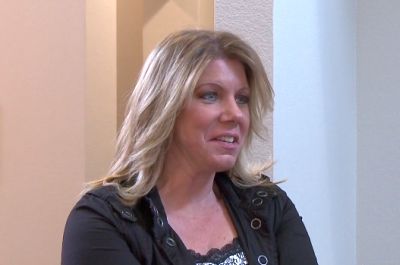 They go find Meri and excitedly tell her that her act of divorcing Kody wasn't in vain. Meri doesn't seem to care that much, although we'd think she'd be happier, given that she was able to unload Kody and come out looking like a hero for doing so!
Christine is the only one who seems to be happy.
"Meri! Your divorce was worth it," she shouts.
After that, they go tell the kids the good news. The oldest daughter is happy and cries tears of joy. The other two kids are just kind of emotionally blank.
"I'm just downright surprised and baffled," Robyn's son Dayton says.
He probably just realized that this means his real dad gave him and his sisters away. It would take any kid a while to process this but, by all means, let's shove the camera in their faces to watch their reactions.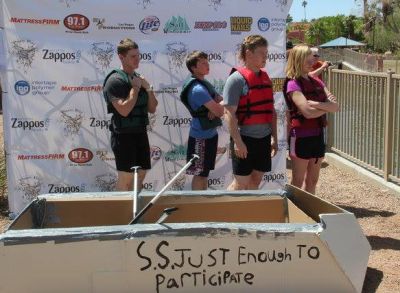 After that, we have to watch these people build their boats again. Kody is being a jerk and yelling at everyone. Christine is crying, and most likely wishing she took that rock formation home with her from Galveston so she could throw it at Kody.
It's Aurora's birthday and she gets to talk to her birth father. She calls him Preston, and says that he said that he "knew it was the right thing to do even if it wasn't what he wanted to do." She said they will still visit Preston. Mmm-hmm.
Finally, it's time to race their stupid boats. Their first boat is named the "S.S. Just Good Enough to Participate." That sounds like Kody's nickname.
The next boat is "My Sister Wives Closet" because…well, why pass up an opportunity for free advertisement of your crappy jewelry company!?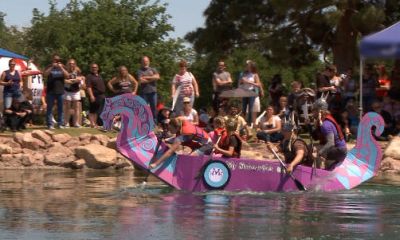 The boat starts going in circles because Kody doesn't understand rowing. The first boat won second place and the second boat won an award for the most creative boat. (That's basically the "You're on TV so we have to give you something" award.)
Although Robyn's ex signed over the rights to the kids, it isn't over. Next week they continue speaking to their lawyers about the adoption. Plus, Kody takes some of the kids to California for Ysabel's birthday and Janelle and Meri go to therapy to work on their relationship.
To read Holly's recap of last week's episode of 'Sister Wives,' click here!
(Photos: TLC)