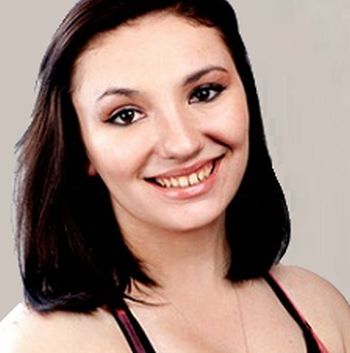 It's been nearly two years since MTV's Teen Mom 3 went off the air. The show, which featured girls from the fourth season of the MTV's 16 and Pregnant, failed to capture audiences the way its predecessors, Teen Mom and Teen Mom 2 have done, and it was cancelled after only one season on the air.
Since the last episode aired in November 2013, the four stars of the show– Alex Sekella, Katie Yeager, Briana DeJesus and Mackenzie McKee— have chosen different career paths. Briana will be appearing on the upcoming family season of Couples Therapy, while Mackenzie has kept herself in the news by getting breast implants and getting caught up in an elaborate sex tape scandal.
Alex and Katie have kept a much lower profile, however. In this special  series of articles, The Ashley will update the show's fans on their lives today. Alex, who spoke to The Ashley about life after MTV, has rejected the life of a reality star in favor of being a normal young mom.
"It is a very stressful process to go through," Alex said of having her life filmed for a reality TV show.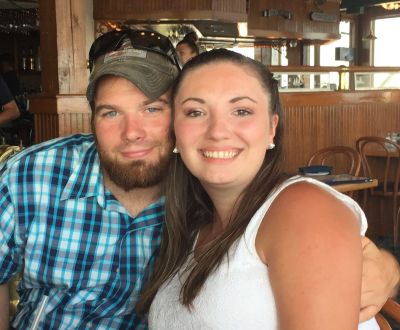 Alex and her daughter, Arabella, are still living in Pennsylvania, but their lives have changed drastically since the show. Alex is no longer involved with Arabella's father, Matt McCann (and hasn't been for years.) The couple, whose tumultuous relationship was the subject of most of Alex's 'Teen Mom 3' segments, now rarely speak.
"There is very little communication," Alex said. "Almost a year ago he moved out of state but he has called to speak to Arabella. From what he has told me he is catching up on child support and working toward being a better father."
Matt is currently living in Idaho and is engaged. According to a recent interview Matt did with Teen Mom Junkies, he and his fiance Lekota are expecting a baby boy in January 2016. He has been sober for several years after struggling with an addiction to heroin.
Alex has also moved on in her love life. She has been dating a man named Tim for the past nine months. She is now working for a financial institution and says that she lives a very normal life off of reality TV. Her four-year-old daughter Arabella is thriving.
"She started Pre-Kindergarten in March and has been doing dance classes and gymnastics," Alex said. "She is most definitely turning into Little Miss Personality!"
While Alex says that she would consider doing a 'Teen Mom 3' catch-up special if she were approached by MTV, she said the possibility of that happening is unlikely.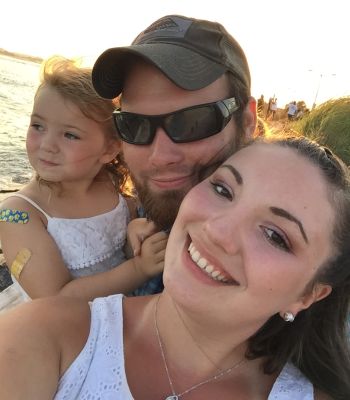 "I have not heard of anything," she said, adding that she is still occasionally recognized by the show's fans. "There have been a few people who [recognize us]. They are very nice and ask how we are doing."
While she's no longer on the show, Alex does keep up with her 'Teen Mom 3' cast mates. When news of a sex tape featuring Mackenzie broke earlier this year, Alex said she spoke to Mackenzie about it.
"I think it was far-fetched," she said of the scheme.
Rest assured that there won't be any sex tape scandals involving Alex; She says she's content to stay out of the public eye.
"I am currently focused on Arabella, my career, my family and Tim," Alex said. "I would like to purchase a home one year from now and I'm working really hard for that. Five years from now, I'm hoping to settle down with someone and have more children."
Still, she believes she made the right decision to appear on '16 and Pregnant' and 'Teen Mom 3.'
"[16 and Pregnant] is a learning tool for sex education," she said. "I definitely do not regret doing 'Teen Mom 3.' I met amazing people through the show and it was a great experience."
Check back in tomorrow for another 'Teen Mom 3' catch-up interview!
(Photos: Top Photo: MTV, Other courtesy of Alex Sekella)