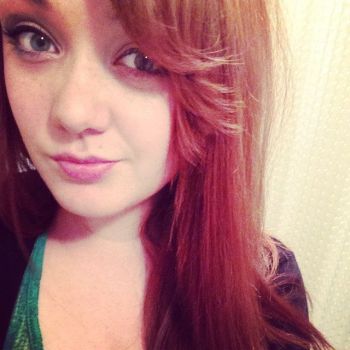 Two years ago, Katie Yeager was one of the stars of MTV's Teen Mom 3, having her first year as a teen parent play out in front of over a million viewers each week. After the show was cancelled in November 2013, Katie left the reality TV spotlight for life as a normal mom.
Yesterday, The Ashley brought you an exclusive interview with Katie's 'Teen Mom 3' co-star Alex Sekella and today, we catch up with Katie to see what life's been like since she stopped filming 'Teen Mom 3.'
"I like my privacy," she told The Ashley in an exclusive interview. "Once the show ended it was a bittersweet feeling but I was relieved to have an out to go back to a somewhat normal life."
While 'Teen Mom 3' failed to pick up the momentum that 'Teen Mom' and 'Teen Mom 2' had, many viewers were shocked that MTV cancelled it after only one season.
"I wasn't surprised," she said. "I saw it coming. We just weren't what the network was looking for. I feel like the audience has built more of a relationship with the past two seasons of girls so it was much easier to keep going with more seasons of them than try to start something new."
Two of Katie's co-stars– Briana DeJesus and Mackenzie McKee–have stayed in the spotlight since the show ended, but Katie has resumed a regular life, attending school to become a CAP (Certified Addictions Practitioner) and working at an inpatient treatment center for recovering addicts.
"It's something I've felt passionate about for years," Katie said, adding that the rest of her time is spent with her four-year-old daughter Molli.
"She is amazing," Katie said of her daughter. "I learn from her every day. I am so proud of how far she has came. Recently she started school and learned how to ride a bike."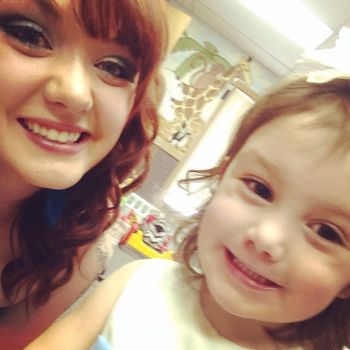 Katie didn't have much to say about Molli's dad, Joey Maes.
"You know what they say, "If you don't have anything nice to say don't say anything at all.' So, no comment," she said.
From what The Ashley can gather, Joey is now living in California with his girlfriend, and is now the father of two more children besides Molli. His son Luca was born in October 2014 and Joey now has a daughter with his current girlfriend as well.
Katie's unhealthy relationship with Joey was highlighted on 'Teen Mom 3' and she admits that it's hard to watch footage from the show because of it.
"The worst part was reliving parts of my life I was most ashamed of," she said. "The year we filmed 'Teen Mom 3' was one of the hardest in my life. I was in a very abusive relationship and the part that angered me the most was that no one in my life really noticed what I was going through. Most of all I was angry with myself for not getting out sooner."
Katie says she doesn't tell many people that she was once on a reality TV show.
"Nobody at my last job knew I was on the show because it's not something I tell people unless they ask," she said, adding that she is still recognized by 'Teen Mom' fans.
"It's always in the funniest, most awkward ways," she said. "One time a fan of the show came up to me while I was mid-bite at a restaurant and tried talking to me about the show. I just froze and for some reason forgot how to chew my food and just looked at her blushing with a full mouth."
She's not eager to get back into the spotlight any time soon.
"I'm not sure if I would want to do [a  catch-up special or another season] because I am loving my life out of the public eye," Katie said, adding that it's unlikely, but not impossible, that MTV will ask the girls to do it. (Hey– they rebooted Teen Mom OG after several years!)
"You never know what MTV will do," Katie said. "I doubt it [will be rebooted] because it's been so long since we've filmed."
For now, Katie is focusing on making a good life for her and her daughter.
"In the future I want to buy a house for Molli to grow up in," she said. "I want to get married and have kids if I find the right person. But right now I am focused on giving Molli the best life and being the best mom and person I can be."
To read The Ashley's catch-up interview with Alex Sekella, click here! Click here to see what Katie's co-star Mackenzie McKee has been up to, and here to catch up on the latest Briana DeJesus news!
(Photos: Courtesy of Katie Yeager)