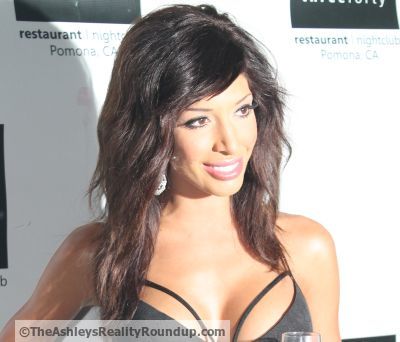 Farrah Abraham is going back under the plastic surgeon's knife yet again! The Teen Mom OG star, who has been hacked, whacked, plumped and nipped countless times over the past five years, has confirmed that she is about to get another breast augmentation. For those of you counting along at home, this will be Farrah's third boob job!
In addition to her two previous breast surgeries, Farrah has reportedly had rhinoplasty, a chin implant inserted (and then removed), cheek filler injections, a horribly botched lip implant surgery attempt and lip filler injections. She told Daily Mail that she is getting her third breast augmentation in hopes that it will relieve some scar tissue pain caused by her previous surgeries, and help fix her cleavage.
"I'm thankful to have the best reconstructive breast surgeon in the Beverly Hills area fix the burning and pain issues that were horrible," Farrah said. "I was happy to learn about new incision placement for better results as opposed to under the breast for my pain and burning to stop."
Farrah may have already underwent the surgery; if she hasn't it will be taking place within the next couple of days, as she is set to appear on an upcoming episode of Botched Post-Op to discuss her latest surgery.
"I'm happy I could share my story to help other women who may have these side effects and now know it is fixable and there are great doctors to fix this issue and better implants like SRX," Farrah said.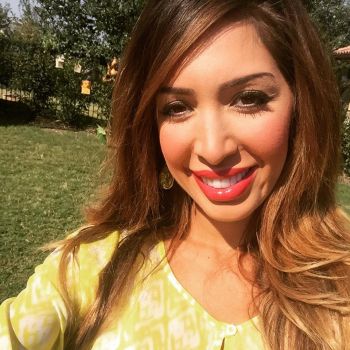 Farrah has never been shy about discussing her plastic surgeries. Back in 2011, she had her first boob job, taking her cup size from an A to a C. She allowed the surgery (and its aftermath) to be documented on 'Teen Mom' Season 3. (Her co-star Maci Bookout had a boob job around the same time,  but has never publicly admitted it.)
In 2013, Farrah publicly admitted to going under the knife once again to take her cup size from a C to a D. That boob job cost her about $7,000. Back in 2013, Farrah admitted that she had already spent about $30,000 on plastic surgery. (It's not known what that figure stands at now.)
Since Farrah is currently filming the sixth season of 'Teen Mom,' there's a chance that we may see the latest plastic surgery on the show. There's no word yet whether or not Farrah will throw a bag of frozen peas at her father and yell, "Whatever, Michael!" during her recovery like she did the first time she had her rack done.
(Bottom Photo: Instagram)