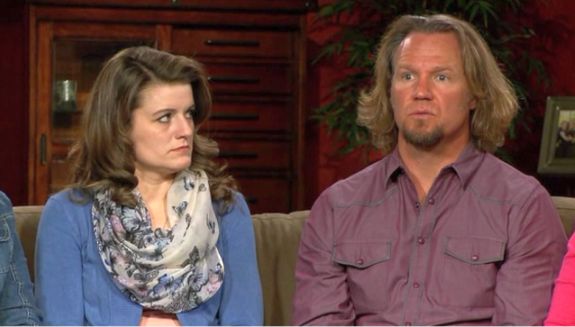 By Holly Rasmussen
This week we were treated to two episodes of Sister Wives! (Click here to read the recap of Friday's mini preview episode!) On Friday's episode we learned that Kody's favorite wife, Robyn, is pregnant…again. She is expecting what will be Kody's 18th spawn.
Although Robyn is excited to announce the pregnancy to the family, she is nervous the teenagers won't react well to it. When she was pregnant with her son, Solomon, two years ago some of the teens expressed disappointment and said they thought the family had enough kids. (Well, at least some people in this family have some sense!)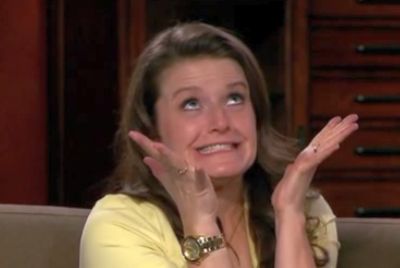 Robyn and Kody decide they will break the baby news to Robyn's three older children first. The girls are excited about the new baby but Dayton is unsure. Robyn says one of the symptoms of Dayton's Asperger's Syndrome is that change is hard for him.
Good thing Kody and Robyn aren't making a ton of rapid changes in his life, like changing his father, his name and adding a new baby to the family all at once.
Oh…wait….
TLC can't just admit that Robyn is the only wife that Kody cares about so they have to pretend to be interested in what the other three are doing for a minute. Meri, for instance, is suffering from a mysterious illness. She said she lost 30 pounds in six weeks.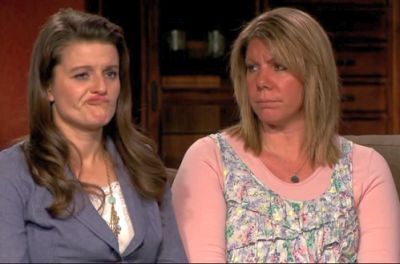 She undergoes a CAT scan, alone, of course, because her husband is off diddling his legal wife, surely. The doctor doesn't think Meri's mystery illness is cervical cancer but wants to send the tests off just to be sure. Meri heads home to wait for the results.
Back at the cul de sac, Kody and Christine are still having marital problems. Shockingly, their anniversary rock-sculpture-building trip did not cure all of their issues, so they head to their therapist's office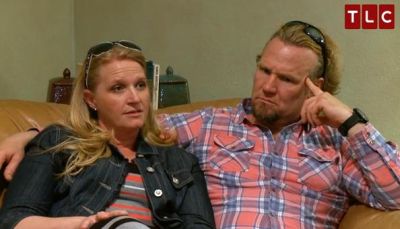 Their problem, of course, is that Kody is an idiot. The therapist talks to them about how Christine feels neglected. Of course she does. There are only 24 hours in a day and the man has four wives and a million children.
Christine is also angry that Kody yells at her every time she dares to disagree with him; yet he lets Robyn walk all over him and do whatever she wants. As Christine is explaining this to the therapist, Kody looks confused and then seems to be trying to just stay awake.
Robyn is still afraid of everyone's reaction to her pregnancy, so she comes up with a plan to throw them off her trail. She has Meri invite the family over to her house and she enlists Meri to make the announcement for her.
Seriously?! Leave Meri alone. She gave you her legal wife status, let her relax at her wet bar in peace. Make your own baby announcement, Robyn!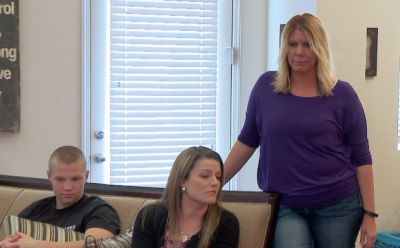 Meri is just over the whole thing and doesn't even care anymore. At the dinner, Robyn is creeping around looking morose and everyone else looks like they know what is coming. Meri makes the pregnancy announcement with very little fanfare. The younger kids start screaming with joy. The teens look fairly happy about it. I guess they've resigned themselves to their fate of being the next Duggars.
The kids start throwing out baby names, but Kody, ever the control freak, is shooting down all of their suggestions. Why do you have to ruin every happy moment, Kody?
The next day, Kody, Robyn, Aurora, and Briana go to the midwife for Robyn's first prenatal appointment. Robyn tries to explain the process of listening to the fetus' heartbeat, but her limited knowledge of science is showing. School is hard, y'all!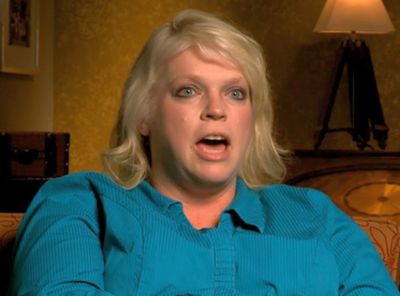 They are able to get a sonogram and confirm that Robyn is not having twins. Just one Kody spawn will be heading our way in the New Year!
Next week, Kody and Robyn go to court to try and get Kody legal parental rights to Aurora, Briana and Dayton. Also next week, Maddie introduces her parents to the guy we now know as her fiancé. This sub-story line means we may actually see a little bit of Janelle in the episode next week, in between shots of Robyn crying and Kody preening his head mop.
To read Holly's recap of the previous episode of 'Sister Wives,' click here!
(Photos: TLC)