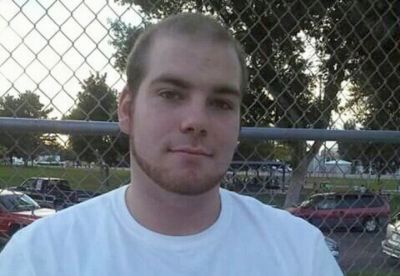 In recent weeks, The Ashley has been catching you up with the cast of Teen Mom 3. The show was canceled by MTV nearly two years ago, and since then a lot has changed in the lives of the show's stars. The Ashley recently interviewed 'Teen Mom 3' stars Alex Sekella and Katie Yeager to see what their lives have been like since the MTV cameras stopped rolling in 2012.
This week, The Ashley spoke to former 'Teen Mom 3'"bad boy" Matt McCann. When we last saw Matt, who is the father of Alex's daughter, Arabella, he was in a downward spiral, due to a nasty drug addiction. Now, two years later, Matt says he's turned his life around.
"Since the show has ended, I have worked so hard to get my life in order," Matt said, adding that he has been sober for over three years and five months. "During the filming of 16 and Pregnant and 'Teen Mom 3' I was heavily using whatever [drugs] I could get hold of. At that time I was already so deep into my addiction nothing could have pulled me out, sadly not even Arabella at the time."
Matt says he hit even harder times after filming ended.
"Everyone saw me overdose on 'Teen Mom 3' but they didn't truly see the aftermath," Matt said. "I put myself into rehab and fought to get clean. When I got out, my mother told me I couldn't stay with her and I had no one to turn to. I was literally living in the woods. No one wanted to give me another chance and it's understandable why."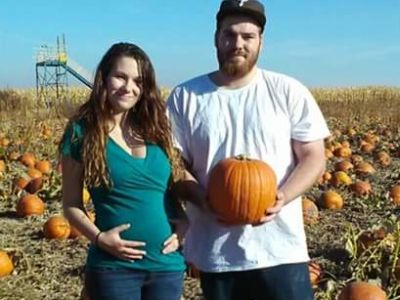 Matt met his now-fiancé, Lekota, soon afterward and he said that helped him turn his life around.
"Lekota and her family, they took me in and helped me get back on my feet," Matt said. "To them I am incredibly grateful."
Matt is now living in Idaho with Lekota.
"We left Pennsylvania because there were people, places and things I needed to get away from for my sobriety and well-being," Matt said. "Since moving here, I've had great job opportunities that have allowed me to almost pay off all my debt. I've met wonderful people and have grown a lot as a man. But I need to get home to my daughter. Life is too empty without her."
The couple is expecting a son in January whom they plan to name after Matt. After the baby's birth, Matt said that he and Lekota plan to move back to Pennsylvania.
"I'm currently preparing for my son's birth and paying off my child support [for Arabella]," Matt said. "I'm focused on moving back home as soon as possible and hopefully going back to college."
Matt said he's currently not able to see Arabella, who is still living in Pennsylvania.
"Alex and I do keep a line of communication open," he said. "I miss her a lot and cannot wait to come home and see her. I do know she's being very well taken care of by her mom and for that I am grateful."
In her interview, Alex told The Ashley that she is currently involved in a serious relationship with her boyfriend, Tim. Matt says he's also grateful to Tim.
"I appreciate Alex's boyfriend, Tim, for being an awesome role model in [Arabella's] life," he said.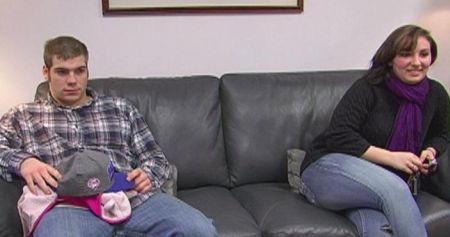 Although 'Teen Mom 3' has been off the air for nearly two years, Matt says he's still recognized by the show's fans.
"Most of the time people only know what they saw on TV so they think I'm some douchebag," he said. "I have met quite a lot of people, though, who saw beyond the show and understood what I was struggling with [at the time of filming]."
Matt said he was reluctant to sign on for 'Teen Mom 3' in the first place.
"I never wanted to do 'Teen Mom 3,'" he said. "It never made me feel comfortable and I honestly don't think it's helped anyone avoid teen pregnancy. While 'TM3' was more realistic to the struggle of teen parenting, I don't think it focused enough on what it's truly like bringing a child into the world when you yourself are still a child."
He said that he'd be reluctant to do any more filming with MTV, should he be asked.
"I honestly don't know if they'll do a catch-up show; if I did film again it'd be very brief," Matt said. "It'd be just to show people I'm clean and how far I've come. I'd be very careful in what I say so it can't be twisted."
Recently, Matt has gone off social media.
"When I found out that Lekota was having my child, I deleted everything," Matt said. "My goals for the future are to obviously marry Lekota, find some middle ground with Alex so that Arabella has both of her families in her life, go to college, find a career that I truly love and excel at so I can support my family, and raise my children to be compassionate citizens of the world.
"All in all, I just want to be happy and I want to be a good father and husband."
To read The Ashley's catch-up interview with 'Teen Mom 3' star Alex Sekella, click here. (For Katie Yeager's interview, click here!) Stay tuned for more 'Teen Mom 3' updates, coming soon!
(Top photos: Courtesy of Matt McCann, Bottom photo: MTV)