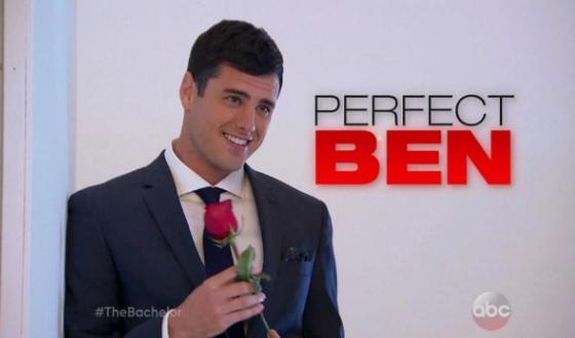 If you thought Farmer Chris Soules' season of The Bachelor was um, corny, you haven't seen anything yet!
After watching the just-released trailer for the upcoming season of 'The Bachelor' starring Ben Higgins, it may be fair to assume that the new season will be full of bad puns and cheesy jokes. In fact, the very first line in the trailer is enough to make any 'Bachelor' fan lose their lunch.
"This season we're giving you the 'Perfect 10,'" the trailer for the new season promises. "I mean…the perfect BEN!"
Oh, dear God.
The trailer also shows that the season will contain most of the 'Bachelor' staples—from fireworks displays to helicopter rides, Ben's search for love looks like…pretty much every other Bachelor's before him.
One aspect that will be new to Ben's season is the appearance of twins. In the trailer, a set of blond twins are shown emerging from a limo on night one to give Ben a group hug. (According to Reality Steve, the twins' names are Emily & Haley Ferguson.) It's not yet known if the twins will "compete" for Ben individually or as a unit.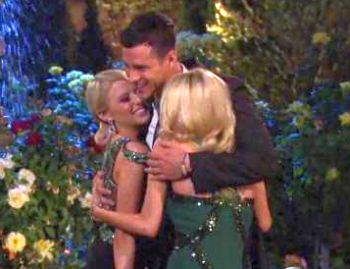 The trailer promises "25 new women," but as The Ashley has previously reported, the season will contained at least two "recycled" ladies as well; Becca Tilley and Amber James of Chris Soules'  season will also be making a ploy for Ben's heart at some point this season.
Anyway, fans have stated that while Ben, a software salesman from Indiana, may be handsome, he is too boring to carry a whole season as 'The Bachelor.' Ben assured the show's fans that he would try to be interesting.
"My story may not be the most dramatic but that doesn't mean it will be boring," he tweeted to a fan in August.
While ABC may be pitching Ben Higgins, who finished third during Kaitlyn Bristowe's season of The Bachelorette, as "the perfect guy," The Ashley is skeptical. This is, after all, the same network that hawked ol' Juan Pablo Galavis as a perfect Latin gentleman.
Ben's (possibly boring) season of 'The Bachelor' premieres Monday, January 4 on ABC.
Watch the first trailer below: