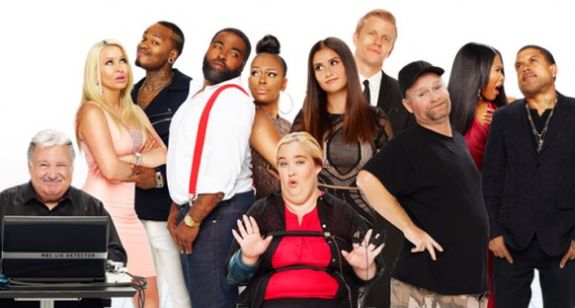 By Holly Rasmussen
WEtv's Marriage Boot Camp: Reality Stars is coming back for another drama-filled season! As always, the network has assembled a trainwreck of a cast who are eager to share their marital discord with you!
The network recently announced the cast for the upcoming season and, while some of the couples are big-name reality stars, a few are less well-know. Let's take a look at the cast…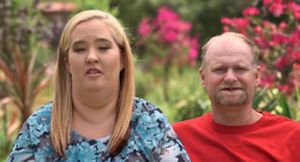 Mama June & Sugar Bear
The couple, who isn't officially married, is best known for starring on the TLC reality show Here Comes Honey Boo Boo. As we previously reported, Mama June star lost the TV show last year for her family after it came out that she was dating a man who molested one of her older daughters. Mama June's "affair" occurred while she and Sugar Bear were on a break, and now the couple is trying to make things work again.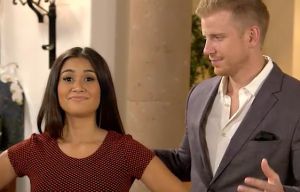 Sean & Catherine Lowe
Catherine and Sean met on Sean's season of The Bachelor and have been married since 2014. Sean was described by fans as a "control freak" after he and Catherine appeared on an episode of Celebrity Wife Swap this summer.  (Who could forget Sean making his wife iron his socks?) This couple seems to be obsessed with appearing on reality TV shows, so we will see how that plays into the context of their on-air marriage counseling.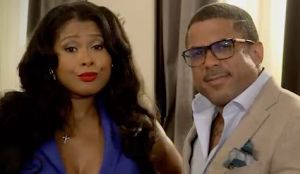 Althea & Benzino Heart
This Love & Hip Hop: Atlanta couple's relationship got its start on Twitter and blossomed on reality TV.  (How could anything possibly go wrong with that winning formula?) They are famous for airing all of their fights on social media. Althea and Benzino are reportedly expecting a baby boy together this month, and are hoping to improve their relationship.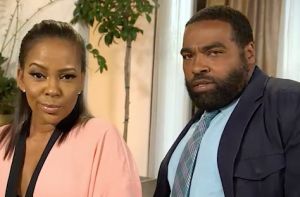 Sundy Carter & Cedric
Basketball Wives: LA star Sundy Carter and her baller beau Cedric will also get some on-air therapy this winter. They have already been married once before and are trying to make it work a second time. What better way to do that than on national television? Sundy is full of drama. In addition to her antics involving Cedric, she also had a baby with another NBA star, Larry Hughes, while he was married to someone else!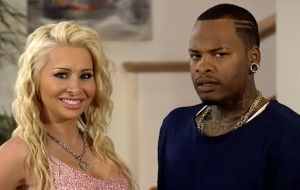 Sarah Oliver & "Inkman" Coney
Filling the "who the hell are these people?" slot are Bad Girls Club star Sarah Oliver and her tattoo artist boyfriend, Jimmy "Inkman" Coney. Sarah and "Inkman" have had "trouble staying faithful to each other" in the past, according to their WEtv bio. They also seem to have opposite views on where their relationship is heading.
"Sarah is tired of walking on the wild side and wants to settle down with boyfriend Jimmy, who has a penchant for threesomes."
According to WEtv, the couples will dive right into the drama during the very first episode.
"The couples find themselves right in the middle of a bizarre and twisted version of The Newlywed Game hosted by none other than Bob Eubanks…Eubanks will quiz each couple, digging deep into the secrets running their relationships."
The new season of 'Marriage Boot Camp: Reality Stars' airs December 4th on WEtv.
To find out the premiere dates of your other favorite reality shows, click here!
(Photos: WEtv)