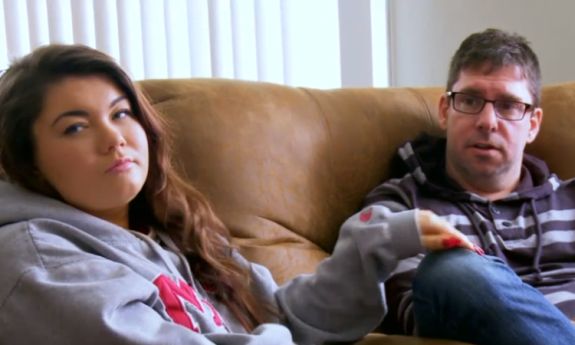 Gary Shirley dropped a bombshell in the trailer for the upcoming season of Teen Mom OG when he accused Amber Portwood's fiancé, Matt Baier, of being the father of seven kids! Amber seemed to be really upset by Gary's accusation, and was shown screaming at him that she knows her man.
Of course, The Ashley had to investigate to find out if Matt really does have a litter of children like Gary said in the trailer.
The Ashley can now exclusively confirm that the news appears to be true! Matt does, in fact, have child support cases filed against him for at least seven children!
Matt, who is 44, moved to Indiana last year to be with Amber, and now his child support cases are following him.  A county court clerk confirmed to The Ashley that Matt currently has seven reciprocal child support cases against him in the state of Indiana, filed by five different women in several states!
"A reciprocal support case means that another state is asking [the state of Indiana] to enforce a support case that was filed in another state," the court clerk confirmed. "A court order was issued in another state after [paternity] had been established, and that state is now asking [the state of Indiana] to help enforce the case, now that the [father] lives in Indiana."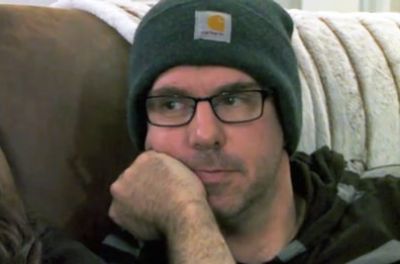 Matt has acknowledged that he has two children living in the state of Massachusetts—a daughter and a son, ages 18 and 13, respectively. Matt has said that he wasn't a good father to those kids in the past, due to his drug use. However, he has stated that he now has a great relationship with the kids and their mother, and Amber even follows Matt's daughter on Twitter.
From what The Ashley can gather from the child support cases filed against Matt, he allegedly has three other daughters and two other sons that he has not publicly acknowledged—even though several of these kids carry Matt's last name! They range in age from five years old to 25! (It is not known if Matt has any sort of relationship with the other five kids.)
The Ashley will not be posting the kids' names, as many of them are now adults and she does not want to disrupt their lives.
Child #1 is the 18-year-old daughter that Matt has acknowledged. She lives in Massachusetts.
Child #2 is the 13-year-old son that Matt has acknowledged. He lives in Massachusetts.
Child #3 is a 19-year-old daughter who is a college student in North Dakota.
Child #4 is a 25-year-old son living in South Dakota. He appears to have been in some trouble with the law in recent years.
Child #5 is a five-year-old son living in Massachusetts.
Child #6 is a 22-year-old daughter living in Minnesota. She's currently pregnant and the mother of a young son.
Child #7 is a 23-year-old daughter living in Minnesota. (Her sister is Child #6.) She is currently married with one child.
Yes, kids, that means that Matt is actually technically a grandfather!
The Ashley was contacted earlier this year by a person who claims that Matt also has an eight-year-old daughter. That daughter is not one of the seven kids listed on these pending court cases, so The Ashley cannot confirm this case.
Although all but two of the children are now over 18, the cases are still open, and several of them appear to have been active since the 1990s.
In October of this year, all seven support cases were moved to the state of Indiana. There were several attempts to serve Matt at the house he shares with Amber throughout October and November, but they were unsuccessful.
On December 8, 2015,  a hearing was set to enforce or modify all of the child support cases. The next day, a motion to vacate the hearings was granted.
During her investigation, The Ashley also found what looks like two divorce records for Matt. Wife Sarah (mother of Child #4) filed for divorce from Matt in 1992 in the state of North Dakota. She continued to try to get child support after the divorce, even filing several cases against Matt in the late 1990s. In 2011, a bench warrant was issued for Matt in North Dakota for failing to pay child support for his son. According to the North Dakota Child Support Lien Registry, by 2012, Matt owed over $47,000 in child support. (It's not know if he has since paid, though.)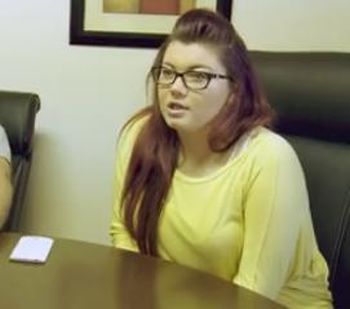 Those cases followed Matt to his next destination, Minnesota. Once in Minnesota, it appears (via online court records) that Matt allegedly met and married another woman. Their marriage appears to have been dissolved in 1998 and did not produce any children.
From what The Ashley hears, Amber was very angry that Gary chose to bring up Matt's plethora of children while cameras were rolling. She felt that it should have been mentioned off-camera. However, it does not appear that she's naive to Matt's past.
According to an on-set source, the topic of Matt's children was brought up at the 'Teen Mom OG' after show taping this past weekend. Amber implied that she was standing by her man, regardless of how many children he may have. However, the source said that Amber seemed to want Matt to make things right with the court cases.
"She claims she has been looking into all of it," the source, who was in the audience at the taping, told The Ashley. "She said she is in love with the man she knows now and that's all that matters."
The Ashley will update this story when she has more info.
UPDATE: A fan sent Amber a link to this story and she stated that "You would have to be ignorant to believe that honestly…he's a great catch, thanks."
Of course, court documents don't lie. The support filings all have Amber's current home address listed as Matt's place of residence, so unless there's another Matt Baier living at her address with the same birthday as her fiance, then these cases are all pertinent to the Matt Baier on 'Teen Mom OG.' The Ashley stands by her story.
UPDATE #2: After initially denying The Ashley's story, Amber seemed to acknowledge that The Ashley is, indeed, correct in regard to Matt's offspring. Late Wednesday night, she posted a rant on Twitter, stating that she'll stand by her man no matter what.
"For anyone talking crap about this whole situation with Matt..this shit isn't funny This is real life I have to deal with not entertainment," she wrote. "I'm not dealing with this negative immature bullshit. I have enough to worry about. I'll block and be done with it. Love not hate learn it! His past is his past..we all have to deal with it sooner or later.. No reason to judge or put people down..love.
"I don't care if I found out he had 10 kids. He has to deal with that and his past and I'll stand by him. But I'm a woman and I hold my own."
Media outlets must link back and credit The Ashley's Reality Roundup.com for this exclusive.
(Photos: MTV)