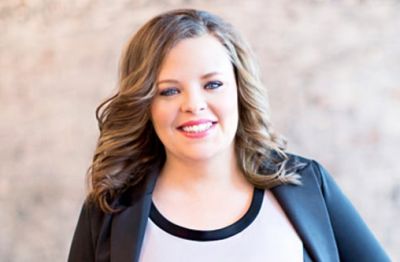 Doing Facebook Q&A sessions with fans seems to be all the rage for the stars of the Teen Mom franchise. Maci Bookout, Chelsea Houska and Kail Lowry have all answered their fans' questions via Facebook sessions recently, and yesterday, Teen Mom OG star Catelynn Lowell finally got a turn to do her own Q&A sesh!
Catelynn took over the official 'Teen Mom' Facebook page to answer questions about her relationship with husband Tyler Baltierra, their daughter Novalee, and the upcoming new season of 'Teen Mom OG.'
As always, The Ashley has pulled out all of "the good stuff" from the Q&A session for y'all to feast on…
On how Novalee got her name:
Catelynn revealed that Novalee's name was not actually inspired by Natalie Portman's character in the film "Where The Heart Is," which was what many fans originally thought.
"We always liked the name Nova and when she was born we thought she needed something else," Catelynn wrote. "My mom's middle name is Lee so that's how we came up with Novalee!"
On her family's relationship with daughter Carly:
Catelynn said that she and Tyler have a great relationship with Carly, the daughter they placed for adoption six years ago.
"My relationship with Carly is very good and very open," Catelynn wrote. "We see each other once a year and text/email often."
She added that she would be supportive of Carly and Nova developing a close relationship as they get older.
"I feel like I want them to relate and be sisters and be close but it's really up to them when they get older," she wrote.
On creepy 'Teen Mom' fans:
"We actually get noticed a lot," Catelynn responded when asked if she and Tyler are ever recognized by 'Teen Mom' fans. She added that some fans have gotten creepy when interacting with her.
"I had a girl who used body wraps and she wanted me to use them and practically stalked me!" Catelynn wrote. "It was really weird…"
On having more children:
Catelynn revealed that she and Tyler plan to have at least one more child.
"If the next one is boy, I'm done!" she wrote. "If it's not than we'll probably try for a 3rd but I'm done after that."
On her future plans:
In addition to having more kids, Catelynn's future plans also include getting a real job outside of filming for MTV.
"I am planning to go back to school and would like to be a social worker and/or a 2nd or 3rd grade teacher," she told a fan.
She also plans to do more speaking engagements about adoption.
"I feel like others can benefit by hearing my story so it actually helps me!" she wrote.
On regretting her past decisions:
Catelynn told a fan that she doesn't have any regrets in terms of what she's done in the past.
"I wouldn't redo anything I did," she said. "People ask me that all the time but I have no regrets."
Click here to read about Maci Bookout's recent Facebook Q&A session, here to read about Chelsea Houska's and here to see what Kail Lowry revealed during hers!
(Photo: MTV)