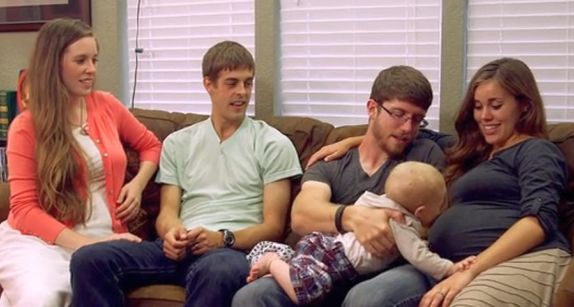 By Holly Rasmussen & The Ashley
The Duggar family has managed to find its way back to our TV screens! On Sunday night, the first of three Jill & Jessa: Counting On specials aired, and, while it was obvious that TLC was trying hard to make the specials look different from the family's cancelled reality show 19 Kids and Counting, it was basically like watching '19 Kids,' only we didn't have to endure Jim Bob and Michelle pretending to hump each other in every scene.
The first 90-minute special centers around Jessa and Ben preparing for the birth of their first baby. They're relishing over the fact that they were keeping the baby's gender a secret. Jessa looked ever-so-smug as she bragged that no one else knew if the baby was a boy or a girl. (As we now know, the baby turned out to be a boy, and was given the name Spurgeon, which is borderline child abuse if you ask us.)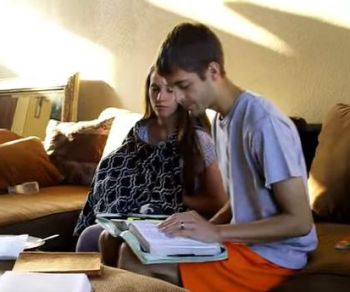 The episode starts out with the girls talking about where they are in their lives currently. Jill talks about her six-month-old son, Israel, and her husband Derick's recent surgeries. Apparently, he had to get his jaw broken, which explain why he now looks nothing like the person Jill married last June. (He does, however, continue to sport that same hideous haircut for some reason, though.)
Jill talks about their missionary work. She says they went to Central America for one month, came back, and are planning a long-term trip next. They're aware of all the gang violence and danger that could await a naïve white couple with an infant son in the part of Central America that they're going but, hey, YOLOFG (You Only Live Once For God!)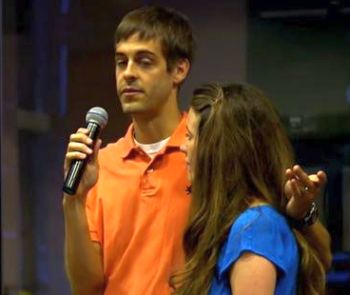 Derick says they're "not naïve" to the fact that they're taking their infant son to an area that is overrun by drug cartels, but insists they have no choice if they want to be "true to their calling."
Jessa is currently 35 weeks pregnant. She discusses how she felt when the news broke that her brother Josh had molested her and her sisters.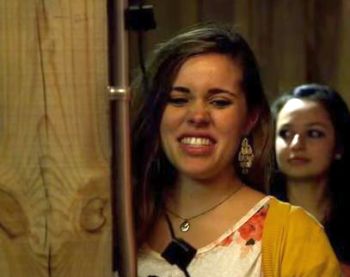 "Here I am newly married, at the most joyous time of my life and people go digging up old bones," she says.
Jill said the girls went through counseling and dealt with it when it happened and when the media brought it back up it was very heartbreaking.
"That was 12 years ago and the healing process started shortly after it happened," Jill said. "We've chosen to forgive Josh. If we don't forgive then we can't move on."
Jessa said their relationship with Josh has been restored. Well…at least until the next scandal involving Joshy broke, that is. (In case you missed the news somehow, Josh got caught with an account on affair website AshleyMadison.com and later admitted to having an addiction to p*rnography and cheating on his wife, Anna.)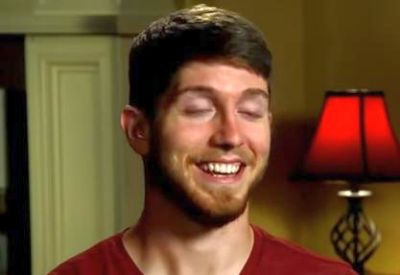 Jill seems angry that Josh made her and Jessa look like fools, since they defended him to Megan Kelly after the first scandal broke. The girls insisted that Josh had changed since the molestation happened, and that he was now a good, Christian family man. They had no clue that their big bro was (allegedly) trying to hump strippers and logging epic hours on p*rno websites on the regular.
Jill talks about how unbelievable it all was while Derick sits next to her with a clenched jaw looking like he wants to punch Josh in the face.
"What's done in secret, when nobody else is around, is really who we are as a person," Derick says.
Burn. Yeah, Josh. You suck.
Of course, Jill says all of the drama of the year has strengthened her faith.
"Going forward, we will come out of this fire stronger as a family unit," Jill says.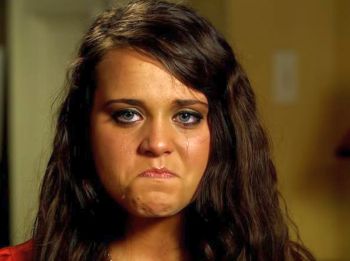 Everyone's favorite Duggar, and the most likely to escape, Jinger comes over to help Jessa pick out a rocker.
Jinger is also asked about Josh's scandals. She says she was surprised when everything came out and it brought up all of the old feelings. She then starts talking about faith and forgiveness like a good fundie daughter, which dashes our hopes that Jinger might have been the one to escape the Duggar compound and go out and live a life that revolves around more than baby-making. Sigh.
Later, Jill comes over to Jessa's house to perform an exam to check on the baby. (Jill is a midwife.) Derick provides wise insight on children.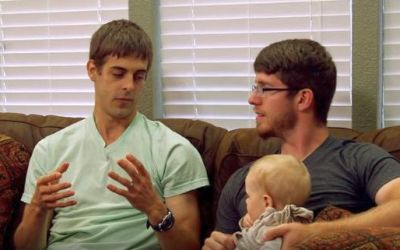 "It's like a regular person…but in small form."
He also shows Ben how to use baby Israel as a weight and do a shoulder work out. Throughout this scene, it's painfully obvious how mentally young both of these couples actually are. They can barely form complete sentences and Ben, in particular, keeps making jokes more fitting of a middle-school-aged boy than a man about to become a father. Good luck, Spurgy.
Jessa and Jill discuss the upcoming birth. Jessa, of course, plans to have a home birth without any drugs because…Duggar.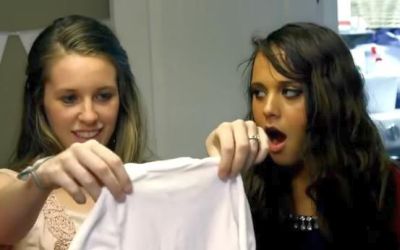 Later, Jana, Jinger, Joy Anna, and Jill get together to go shopping for clothes for the orphanage in Central America. During this scene, we get to hear interviews with Jana and Joy Anna, who tell us their thoughts on their big brother's pervy habits.
Jana gets very emotional when she talks about how Josh "wasn't who he appeared to be." Joy Anna said Josh had been a role model and someone she looked up to until the news broke.
Next they bring out John-David and Joseph to discuss Josh. John-David and Joseph said they used to want to be just like Josh, but they no longer want to be like him.
"Whenever somebody, you respect the most, is willing to get up and explain what we believe is Christian about being true to your wife…you would never expect that person to be the one involved in it and it broke my heart," Joseph said. (Watch the clip here!)
"I've got to make sure I'm the man I'm supposed to be for my siblings," John-David said. "One of the toughest things I had to tell my older brother was, 'I don't want to be like you anymore.'"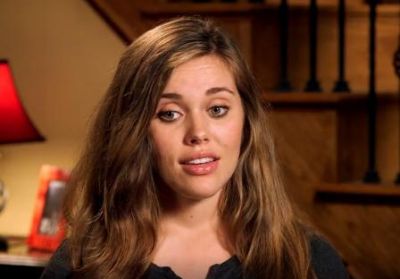 John-David and Joseph seem to be the only ones in the family who don't insert painfully long (and awkward) pauses in between every word they speak. They actually form complete sentences and speak like normal people.
Jill said that even through the tragedy the family is moving forward.
"We are stepping on and looking forward to things that are ahead," she says. (Of course, it takes her about 15 minutes to get that sentence out.)
Jessa agreed that, "There's still a lot of exciting milestones ahead."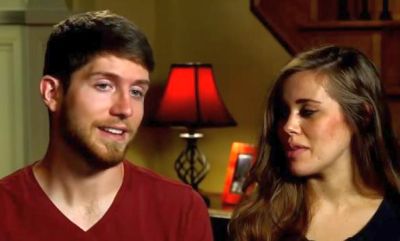 'Exciting' may be a stretch, Jess. Aside from the interviews that Duggar kids did about Josh, the footage of Jill, Derick, Jessa and Ben is awkward, painfully staged and downright embarrassing. The fact that these people act like they're 12 years old is also somewhat disturbing.
But, hey, we didn't have to really look at Jim Bob, so there's that…
Finally at the end, they bring Anna in to discuss all of the ways her husband has been a total creep…and then they cut. Apparently, we have to wait until the next episode to hear Anna's story. Well played, TLC. We watched Ben gurgle sentences such as, "Whoa…Yeah. Having a baby.Wow." for almost two hours, but you didn't let us hear "the good stuff."
During the next special, it looks like we will also get to see Jessa's labor and rushed trip to the hospital. I guess modesty goes out the window when you need to cash in those TLC paychecks! The second and third installments of the show will air on December 20 and December 27, respectively.
Wanna watch the only entertaining part of this episode?! Ben kept trying to awkwardly kiss Jessa during their interviews but she kept rejecting him. Watch him get hilariously denied in the clip below!
(Photos: TLC)