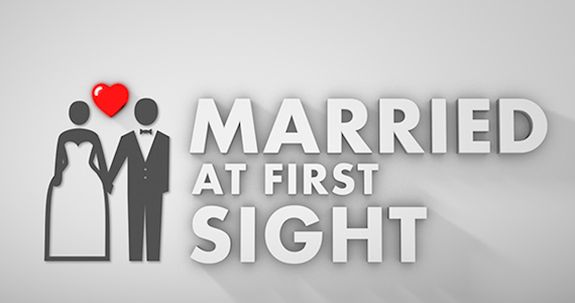 The third season of Married at First Sight has just started airing, but the show's creators are eager to get more strangers hitched! The controversial A&E reality show is currently casting for Season 4.
According to a post made by Kinetic Content, the production company that produces the show, casting will be moving from Atlanta (where the Season 3 cast was found) to Miami, Florida, for Season 4. (The first two seasons were cast from people living in the New York/New Jersey area.)
The production company claims to be looking for "brave singles" who are searching for "The One."
"If you're committed to finding your future spouse and you want to understand yourself and your love life in a whole new way, please apply," the casting notice reads. "Our panel of experts are committed to making that happen."
In the show's previous three seasons, a psychologist, sociologist, sexologist and spiritual adviser matched singles after giving them a variety of tests.
Of course, faithful 'Married at First Sight' viewers know that these "extensive tests" aren't always successful at helping to pick good matches. All three couples from Season 2 have sought divorce, and one wife (Jessica Castro) is currently in the middle of a legal battle with her soon-to-be-ex-husband Ryan De Nino. She recently sued him for stalking and harassment, among other charges, and is considering filing charges against Kinetic Content and A&E for failing to provide a sufficient background check for Ryan.
Anyway, the brave singles who want to apply to be matched for Season 4 will only be considered if they "appear to be" between the ages of 25 and 40. (So…if they are super-old but have a really youthful look, they're OK to apply? Hmm…)
They must also be ready for a committed relationship, feel that they have exhausted all traditional options to find love, and currently be living in the Miami area. Just to be considered for casting, the applicant must fill out a 40-question application!
It appears that the initial shooting of the show will take place in late January and early February 2016. It is not known when the actual weddings will take place, but it's likely to be around that time as well.
If you are crazy enough to want to be on this show, click here!
(Photo: A&E)