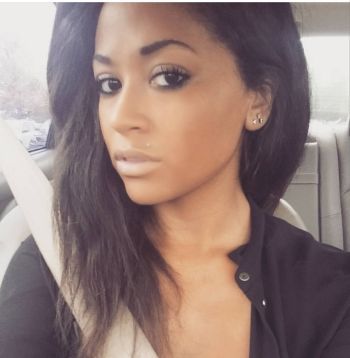 It looks like 16 and Pregnant star Valerie Fairman will be spending Christmas behind bars.
The Ashley can confirm that Valerie, who starred on the second season of the hit MTV reality show, is currently sitting in a Pennsylvania jail. According to court records, she's been in jail since December 15 for what appears to be a parole violation.
It's been a tough year for Valerie, who, back in 2010 documented the birth of her daughter Nevaeh on '16 and Pregnant.' Back in February, Val was arrested for prostitution in Delaware. That was was just one of the crimes Valerie's been charged with in the last few years. (Click here to read all about her legal problems.)
She was on parole for her 2012 crimes when she was arrested in February for prostitution. This violated her parole, so she was sent back to jail on March 4, 2015. She was released on March 31 on parole. As The Ashley exclusively told you back in April, Valerie got multiple offers from adult entertainment companies that wanted her to do a p*rno. (She declined.)
From what The Ashley can gather, Valerie has been very delinquent on paying back the over $6,000 in legal fees and restitution for her original crimes. This may be the reason she landed back behind bars on December 15, but The Ashley cannot confirm that fact. It is not known how long she will be in jail, but online records indicated that she is being held until her next court date.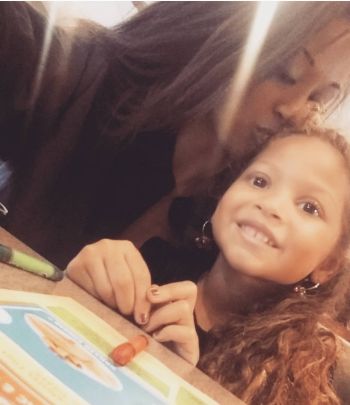 Valerie's life before her recent arrest (seemed) to be getting better. She hadn't been in any additional trouble with the law (that The Ashley could find record of, anyway) and she was spending time with her now-six-year-old daughter.
Her Instagram account, which obviously went silent right before Valerie was returned to legal custody, showed photos of Valerie having breakfast with Nevaeh and Valerie's parents (who currently have custody of the girl).
Valerie has been dating a local DJ named Bosi for a while now. In September, it was reported that Valerie was pregnant with Bosi's baby, but those reports appear to be false, as she does not appear to be currently pregnant.
The Ashley will update this story when she has more information.
(Photos: Instagram)