Note: This post first ran at Christmas 2015, but has been updated each year through 2020.
Merry Christmas to all faithful Rounduper readers! It's time to hang up the stockings and fry up some doughboys! The Ashley is all about holiday cheer and has decided to give her Roundupers a yuletide gift.
While we've seen our share of holidays celebrated on Teen Mom and Teen Mom 2, Christmas has always been the holiday in which the most hi-jinks ensue. From crappy Claus costumes, to prison cell jingle bells, the casts of these shows always give us plenty of Christmas capers to watch!
Although it was hard to narrow it down to just five, The Ashley presents her top 'Teen Mom' and 'Teen Mom 2' Christmas moments!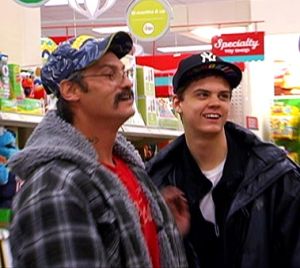 5. Christmas Shopping with Butch (Teen Mom)
Fresh off his latest stint in prison, Butch decides get into the holiday spirit by heading down to the Target with Tyler to do a little Christmas shopping. Tyler is busy purchasing gifts to send to Carly, and Butch is feeling a bit left out, so he decides to get into the act and buy Carly a gift too. He's racking his brain, scratching his salt-n-peppa mullet, trying to find the perfect gift to send Carly. After deciding on a present, he spits out a classic Butch line, telling Tyler, "At least she can say her grandfather got something for her one year."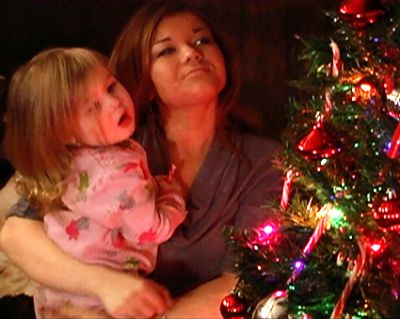 4. Gary & Amber's New Boyfriend Have a Pre-Christmas Catfight (Teen Mom)
Way back in 2010, Amber's new boyfriend, Clinton, isn't happy when Gary sends Amber roses right before Christmas. When Gary calls Amber to make sure the flowers arrived safely, Clinton grabs the phone and he and Gary threaten mutual ass-kicking and whatnot. Later, Amber calls Gary, only to find out that he is decorating his Christmas tree without her. This infuriates her (even though she doesn't even live there) and she has her cousin shuttle her over there to join in on the merriment, all while berating Gary. Fa la la la la la la la la!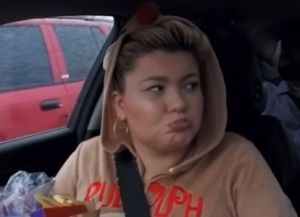 3. Amber Pouts in a Reindeer Onesie (Teen Mom OG)
Amber gave us another classic Christmas moment during Season 6B, when she peppered her daughter Leah with questions about the ornament that Leah was making in art class at school. When Amber found out Leah was giving her ornament to Gary instead of her, she began to pout and try to guilt Leah into giving the ornament to her. Eventually she burst into tears over it. She did all this while dressed in a Rudolph the Red Nose Reindeer onesie, naturally.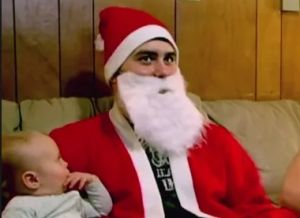 2. Corey Claus Wraps His Gifts (Teen Mom 2)
During Season 1, Corey decides to give his twin daughters the best Christmas ever by dressing up like Santa. Instead, he gives them both a full diaper after he literally scares the crap out of them with the costume! In addition, Corey Claus decides to give us all a lesson in gift wrapping by demonstrating how instead of using Christmas paper and scotch tape, he just goes on down to the cellar and fetches a big roll of duct tape and simply just rolls it around the gift.
1. Jenelle Gives Kieffer the Best Gift Ever: Jail Bail (Teen Mom 2)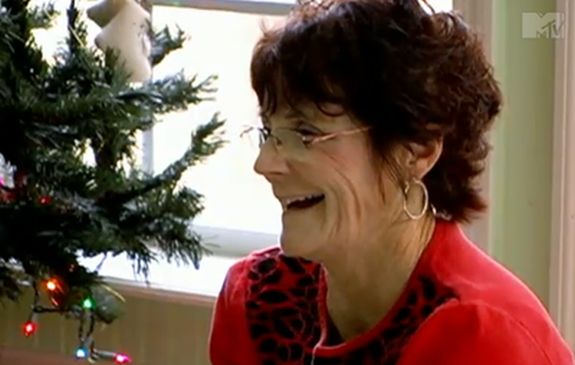 During the second season of 'Teen Mom 2,' Jenelle is having quite the merry Christmas—opening presents and exchanging Uggs (and screaming insults) with Babs, until she realizes that her homeless boyfriend Kieffer is stuck celebrating the holidays behind bars. Santa must have missed that item on her Christmas list, because by Christmas Day, she still hasn't been able to spring Kieffer from the clink.
Jenelle is frantic to find someone that is over 21 to bail out her Crusty Claus boyfriend, but all of her friends refuse to help her out. Finally she finds some guy (who must have been hitting the eggnog pretty hard to agree to this scheme) to go sign for Kieffer to be released.
(Photos: MTV)