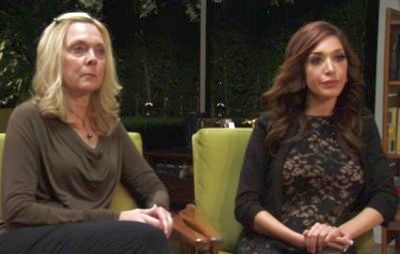 Is Farrah Abraham really pregnant? Is she adopting a child? (Gulp!)
These are just a few of the rumors that have been circulating lately about the controversial Teen Mom OG star. The stories, which were actually started by Farrah herself (surprise, surprise) have been keeping Farrah in the news for the last few months.
As The Ashley previously reported, Farrah told multiple news sites that she is in the process of adopting a child. Earlier this week, Farrah posted (and then quickly deleted) a screenshot of a text conversation between her and her on-and-off-again boyfriend Simon Saran in which she proclaimed that she was pregnant. She has not spoken out about her possible pregnancy since then, however.
While Farrah's most likely basking in all of the attention that the pregnancy rumor is getting her, unfortunately, her mother, Debra Danielson, set the record straight about Farrah's "pregnancy" and adoption plans. In an impromptu Q&A session in an MTV-themed Facebook group earlier this week, Debra answered questions from fans and revealed that the pregnancy rumor is fake– and the story of Farrah adopting a kid is not exactly true either.
"Farrah isn't pregnant," Debra responded, clearly unaware that this rumor was started by Farrah herself. "Not sure what the article is. Simon isn't in the mode for this stage either."
When a fan asked if it was true that Farrah was in the process of adopting a child, Debra revealed that, while Farrah hopes that it may happen someday, there's no child coming her way any time soon. (We can all breathe a sigh of relief!)
"This may happen one day," Debra wrote of Farrah adopting. "We have always supported homeless men, women, and children. Farrah is considering adoption in the future. It takes a lot of time and effort, so I know it is down the road, but very much in her heart."
During the Q&A session, Debra discussed a variety of topics: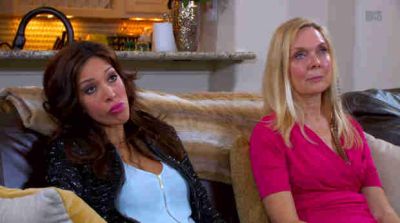 On why she allows Farrah to speak to her so disrespectfully:
"God gives us unconditional love," Debra told a fan. "I am supposed to love the same way and to lead by example for those around, so we can lead by example for healing. We have all experienced several tragic events and don't need any more conflict. It does no one any good being ridiculous… It is a daily process when there has been a serious of traumatic events in Farrah's life and my own.
"I grew up with tough love. Practiced it and know that this is a very different situation," she continued. "God has taught me that. Therefore, we are taking other measures to heal our family and the trauma that we have all suffered through. Life is so so short. Unconditional love is what God gives us. Who are we to change the order of His universe when He is the creator. I am taking a higher approach now."
Debra admitted, though, that the nasty things her daughter says to her do hurt.
"It kills me, just like it would kill anyone," Debra wrote. "We are working through these things. It is complicated and not easy to fix. If it were simple, it would have been fixed by now…People have done some very bad things to my daughter. It has hurt her deeply. We are sticking together as a family and lovingly trying to walk through this to a better life in Christ!
"We are working on it together," Debra added. "My daughter never used to be like this."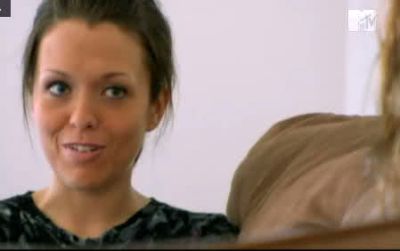 On why her other daughter, Ashley, no longer appears on 'Teen Mom':
"I have one other daughter who is older than Farrah," Debra told a fan. "She requires me to not make her information public. She prefers behind the scenes life. I respect that."
The Ashley can report that Debra's daughter, Ashley, wants nothing to do with Farrah, Debra or Michael. After Farrah essentially blamed her 2013 DUI arrest on Ashley, Ashley stopped communicating with her sister. The only person that Ashley speaks to from her family is her grandmother, whom she lived with throughout much of her childhood.
Ashley recently had a second child and is doing great!
On the effect that the death of Sophia's father, Derek Underwood, has had on Farrah:
Derek's death in December 2008 has been hard for Farrah to death with, Debra stated.
"It is very difficult for Farrah to accept his death," Debra wrote. "Despite all of the counseling. No one fully realized the pain and emptiness she feels. It will hurt even worse when Michael and I aren't there with her every step, breath, & day. We love unconditionally."
(To read more about Derek and his tragic death, pick up a copy of The Ashley's 2013 book Teen Mom Confidential, which features a chapter written by Derek's mother, Stormie Clark.)
On how much she and her family hated their time spent with Dr. Phil:
Farrah, Debra and Michael appeared on a 2013 episode of 'The Dr. Phil Show' to discuss Farrah's DUI and sex tape. According to Debra, things did not go so well.
"It was a horrible experience for our entire family and Farrah!" Debra wrote. "[Dr. Phil] did more damage than any good. Nothing of any value came of it except Dr Phil used us for ratings that he desperately needed."
In recent months, members of the Teen Mom OG cast have taken over  the show's official Facebook page to answer their fans' questions. While Farrah has yet to do an official Facebook page Q&A, check out the ones that her co-stars, Catelynn Lowell and Amber Portwood, recently did by clicking here and here!
(Photos: VH1, MTV)