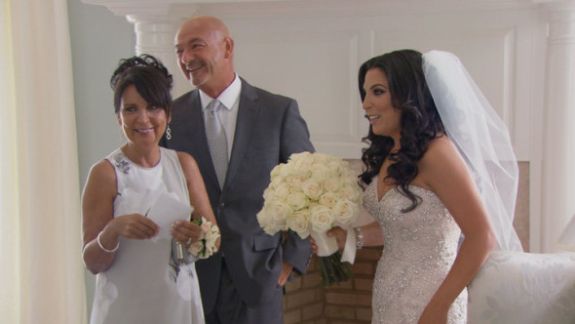 The third season of Married at First Sight is in full swing, and each week, the three couples are taking more steps toward being a regular married couple. For couple Ashley Doherty and David Norton, however, the chemistry is clearly not there (yet?) Fans of the show have commented on social media that Ashley is "cold" and "mean" toward her new husband, and, according to Ashley's mother Mary, fans have not stopped at vicious remarks. In fact, she now claims that some fans have actually threatened Ashley's life!
Last week, Mary took to her Twitter to account to ask those associated with the show to help Ashley.
"Someone better start protecting my daughter it's one thing to bully on social media but death threats are serious," Mary tweeted last week.
Mary and her husband Marc (Ashley's stepdad) have both been defending Ashley on their social media accounts since the season began airing in December. While Ashley has come off a bit aloof and uninterested in her husband or the marriage, her parents insist that she has been edited to appear a way she is not. (She has been called a gold digger by fans who say she only married David for the money she would receive for doing the show.)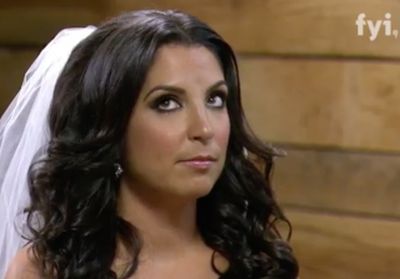 In a recent Facebook post, Ashley's stepdad explained that his daughter is actually a very caring individual, and very different from the person we are seeing onscreen.
"I totally get that the opinions come with the territory ..good or bad. However I have to comment on 2 topics that have gotten under my skin," Marc wrote. "This [comment that] Ashley is not compassionate or how can she be a nurse nonsense and this insinuation she is a gold digger… News Flash – Ashley has a Masters degree in social work. She worked for a state agency for years in the foster care program. Was well respected not only by her employer but by all of the families for which she counseled. She decided to go into nursing and is back in school full time and to support herself (let me say this again for the gold digger advocates) she supports HERSELF working 60 hours a week. Does not take money from anyone…"
He went on to further shoot down the theory that Ashley only cares about money.
"She was not raised that way and it is evident as she has had many opportunities to date guys who make lots of money… This is not what she cares about," Marc wrote.
Even Ashley's new husband, David, stepped in on Twitter to defend her.
"Despite what may be said [Ashley] took this leap of faith [for] the same reason that I did," David tweeted. "Trust me she is not interested in money and or anything material, she's as real and genuine as they come."
Ashley isn't the only 'Married at First Sight' star to receive death threats, of course. Season 2's Jessica Castro claims to have had threats made against her and her family. However, instead of those death threats coming from the show's fans, they actually (allegedly) came from her made-for-TV husband Ryan DeNino! The two are currently battling it out in court over the claims.
(Photos: A&E)