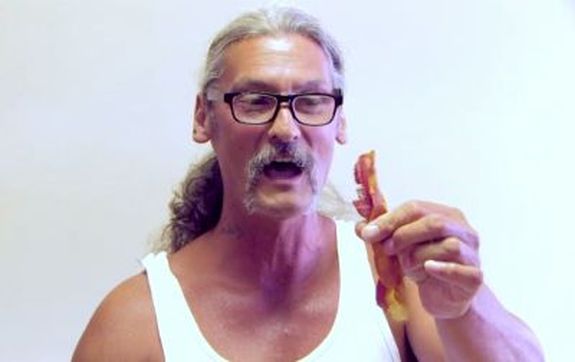 Well, friends, here we are again. It's been more than half a decade since we watched Maci, Amber, Catelynn and Farrah shoot a kid from their teenage loins (that sounded unintentionally creepy, sorry), and yet we are still here, invested in what's going on in their lives.
The new season of Teen Mom OG premiered this week with a double episode spectacular. While viewers are excited to watch two episodes instead of one, The Ashley is overwhelmed! That's a lot of Farrah ugly cries and Ryan yawns to recap, y'all!
However, one thing has motivated The Ashley to push on and recap as much of this crap as possible: Butch is free! Yes, kids, everyone's favorite jailbird grandpa has finally been released from the clink, so it would be wrong for The Ashley not to celebrate his freedom with a recap.
Let's get things started before Butch violates his parole by whipping someone with his salty mullet!
The episode kicks off with a recap of last season: Amber and Gary fighting, more illegitimate pregnancies, Maci pretending to quit 'Teen Mom,' and Farrah being generally terrible.
Now that we're caught up, we start with the new footage. All of the girls have gotten snazzy new intro photos to showcase their various new hair colors and styles.
We start off with Amber, who is excited to see the 'Teen Mom' crew. She explains that she and her Insta-fiance Matt have moved into a new house, and that things are still rocky with Gary in regard to custody over Leah.
Gary comes over to Casa de Portwood to pick up Leah for a vacation. Later, Amber is saddened by the fact that she doesn't have the same rights to Leah as Gary does. Matt (who is clearly a model citizen when it comes to dealing with his own child custody cases) suggests Amber get a lawyer to fight Gary for custody of Leah.

Meanwhile, in Tennessee, Maci has shot out another kid in the off-season. She's also moved into what looks like a mansion. (It's amazing what MTV money can buy, y'all!)  She explains to Bentley that she's over the whole "don't put my kid on the same show as Farrah's backdoor" thing, so he gets to be filmed again.
She and Ryan are still struggling to get along. (Ryan is apparently still struggling just to stay awake long enough to yawn and spit a few times on camera so he can collect that check!)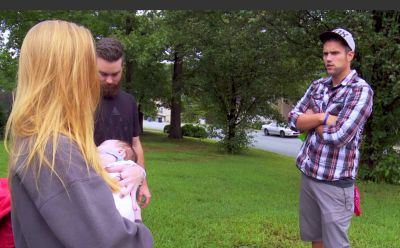 Maci has invited Ryan to do a mud run with her, Taylor and their friends. Ryan agrees, but doesn't look too thrilled about having to get out of bed and go splash around in the mud with his ex and her new baby-daddy. Go figure.
Over in Michigan, Catelynn and Tyler are dealing with parenting Nova, their infant daughter. The producer, ever-anxious to drudge up the past, asks Cate and Ty if they would have completely lost it if they had chosen to parent Carly as teens. They agree that they would have been crappy parents.
The producer then starts talking about what we all really care about—Butch! He's getting sprung from prison in two days, after spending four years behind bars. The producer asks Tyler how he feels about Butch getting out, given that Butch wasn't supportive of Carly being adopted.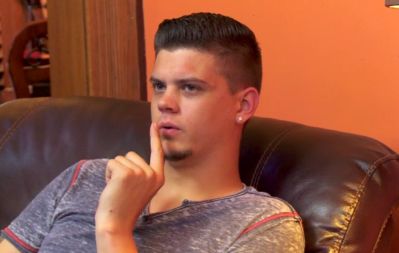 Tyler brings up how weird it is that Butch was fine with stealing crap and getting doped up (but 'member kids, he "ain't no juicehead" as he told us many moons ago), yet he was totally against anyone giving up their children. Still, Tyler and Catelynn are positive that Butch can make better decisions and turn his life around. They are also excited that Butch will be able to attend their upcoming wedding.
Finally, we check in with Farrah. She's just split up with her boyfriend from last season, Simon, but is now regretting it because… well, think of all those pregnancy scare and wedding stories she's missing out on being a part of!
She goes to meet Simon, and Sophia demands that Farrah take her along. Farrah denies her request, but Sophia basically tells her mom to screw off. She runs and gets in Farrah's Backdoormobile and refuses to get out.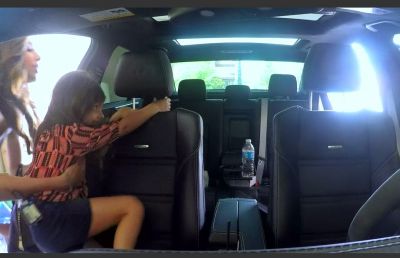 She's eventually pulled out of the car kicking and screaming. (Oddly, I have a feeling that's how the crew of 'Teen Mom' is taken out of their cars when they know they have to work with Farrah.)
Anyway, she meets up with Simon at some random park (because…it is 'Teen Mom' after all…where else would these people go to talk?)
Upon arriving, Farrah immediately complains about 1) how low the bench is 2) how stinky the park is and 3) everything. After shooting at the park for one minute, Simon demands his MTV-paid-for meal. (Hey, if this dude is willing to talk to Farrah, he at least deserves a free bloomin' onion for his troubles!)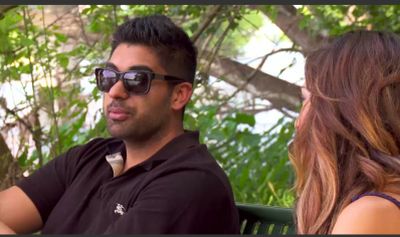 Before they go, however, Farrah enlightens us as to why she and Simon are not together. She says that Simon's immature, selfish and doesn't think about anyone but himself.
I'm sorry…what?
We have just entered the Twilight Zone, folks.
Simon tells Farrah she has an "attitude problem" and Farrah denies that.
Seriously, though, no one has a worse attitude than Farrah. Literally, she makes Mussolini look like Mother Teresa.
As she and Simon are walking away, Simon wonders what kind of fish could be caught in the lake they are at.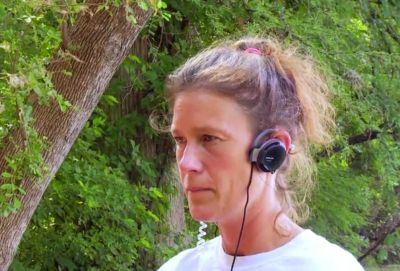 "I don't know," Farrah replies curtly. "Dead fish."
No lie, I'd rather splash around in a lake full of dead fish than have one meal with Farrah.
On the way to the restaurant, Farrah calls up a show producer to whine about how immature Simon is. She does this by calling him every name used on a third grade playground. As you do…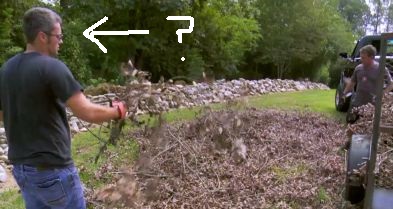 Back in Tennessee, we see that Ryan has legit turned full-on gray-headed in the off-season.
OK, let's stop right there for a sec. Hey, MTV—don't you think this "Teen Mom" thing has gone a little too far? You have now legit followed these people so long that their hair has literally turned gray! Will there be future episodes showing Catelynn buying her first cane? Maci plans a wild party at her new senior citizen home? COME ON!
Anyway, back to Ryan and his gray hair. It should come as no surprise that he didn't bother to dye his hair when he noticed it turning gray. I mean, this is a man whose mom probably has to come in and turn him every 12 hours so he doesn't get bedsores from napping so much. What makes you think he'd take the time to dye his hair!?
Miraculously, though, on this day, Ryan is helping his dad do yard work. Again, I'm convinced this episode takes place fully in the Twilight Zone.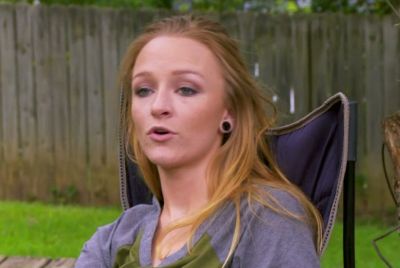 Meanwhile, Maci is hanging out with her friend. She tells her friend that while she and Taylor are mud running, Baby Jayde will be at Ryan's parent's house. Maci explains that Jen and Larry are like her second parents, so it's not weird. Maci also explains that she invited Ryan to do the mud run with them because she wants to make her co-parenting relationship with him stronger.
Maci's friend seems surprised (mostly that Ryan is actually willing to use his legs), but is supportive of that idea. They do joke that they plan to drown Ryan in the mud at some point during the run, though, so there's that.
Back at Catelynn and Tyler's house, the phone's a'ringin' and it's Butch, calling from the clink. Butch is excited about his release and Tyler is…being really weird. He's talking like he just inhaled a bunch of helium or something. Perhaps he's making his voice so high on purpose, in hopes that he can get work as a voice actor when this whole MTV thing goes to crap?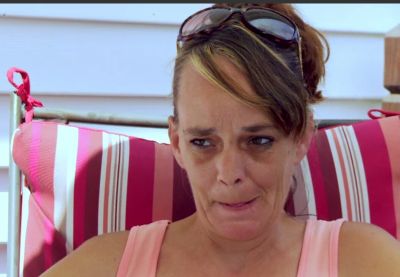 While Tyler's happy about his dad's release, it will cause some trouble for Catelynn and her mother, April. As we all remember, April was once married to Butch. Their relationship, of course, was just a blur of Budweiser, bad tattoos and domestic violence (naturally), so they eventually divorced. April has since remarried, but she is still nervous about seeing Butch, who was once her knight-in-shining-mullet.
The next day, Cate is watching all of the random kids in her family (most of whom I actually have no clue who they actually belong to), while Tyler hits the road to go collect Butch at the prison. The kids are all making "Welcome Home" signs for Butch. (Surprisingly, no one wrote "Try not to f**k it up this time" in puffy paint on the sign.)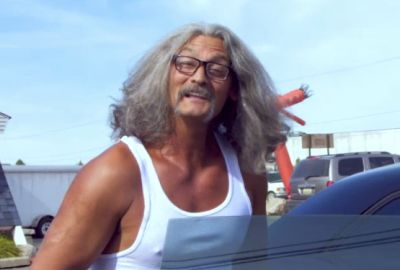 Tyler arrives at the prison and a few moments later, out comes Butch—wild haired and wild eyed. (With all that gray hair, I at first thought Tyler was picking up Ryan!)
While The Ashley is thrilled to see Butch, she's sad that he has chosen to grow the sides of his hair out and thus, lost the salt-n-peppa mullet we all know and love.
"You look like damn Einstein!" Tyler tells him.
After telling the cameras that he's now "free and single!" Butch is treated to a meal at Michigan's finest greasy spoon diner. Over fried breakfast product, Butch tells Tyler the rules of his parole. He's not allowed to leave the state, have drugs or alcohol or, you know, beat anyone up.
Butch is most excited to meet Nova…and apparently, smell her diaper. (Prison has turned you weird, Butchy.)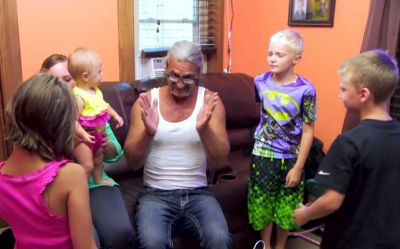 Finally, Butch and Tyler arrive home, and the litters of children are all thrilled to see Butch. (Also…just how many kids does Tyler's sister have these days? Just sayin'…)
There are kids, dogs and gray hair flyin' everywhere while Butch reunites with everyone.
Butch, a regular jailbird Santa Claus, has brought gifts for all the little girls and boys. Yes, folks, he's made stuffed animals out of his prison socks for all the kiddies.
You can't make this stuff up. (But, to be fair, the gesture was sweet and…the sock stuffed animals were damn cute.)
Later, Tyler reveals that Carly, Brandon and Teresa will all be at the wedding.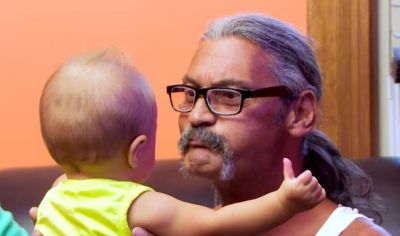 "So I get to meet Carly?" Butch asks.
You can almost see it in Tyler's face that he wants to keep his jailbird pop as far from Carly as possible, but he tells Butch "yes" anyway.
He does, however, give his dad a few tips on how to deal with Carly and her parents. For instance, he tells him not to bum-rush the Whitebreads, and perhaps not to tell anyone about his four years in the pen. (Sorry Butch; No one wants to hear your story about what happens in the prison showers.)
In Tennessee, it's time for the mud run. Maci and Taylor arrive at Ryan's house to drop off Jayde and pick up Ryan. Unfortunately, though, Ryan is still asleep.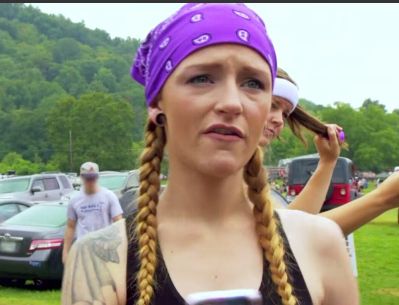 I'll give you a minute to get over your shock…
Maci and Taylor decide to leave, sans Ryan. He eventually stumbles out into the living room and Bentley tells him that Maci is leaving without him. He goes out to their truck and tells him that even though he "feels like ass" he will meet them at the run.
It's time for the run to start and, shockingly, Ryan is nowhere in sight. They start the run without him, and finish before Ryan's even been turned over in his bed.
Back in Texas, Farrah has arrived home after being rejected by Simon. Farrah's "friend" Paola (which is pronounced "Pay-ol-a" which is convenient given that MTV probably had to pay her to hang out with Farrah) comes for a visit.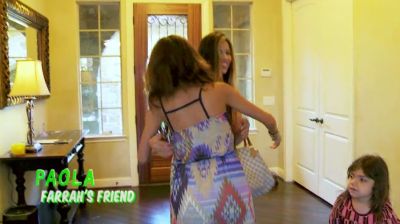 Farrah is shocked that Simon hasn't asked to see Sophia. Um…the dude doesn't even want to see you, Farrah, why the hell would he want to see your child?
Sophia comes outside so the forced conversation about Simon has to stop. For some reason, Sophia is speaking like some sort of alien/robot and can barely be understood. She's whining that Farrah didn't bring Simon over to play with her. (Meanwhile, Simon's jetting away on the first flight out of Texas.)
Later that week, Farrah goes to San Diego to attend the wedding of a friend. Simon will be there too, so Farrah's brought along Sophia and her dad Michael to keep her company.
Unfortunately for Farrah, the friend refused to allow her to bring her great big ol' camera crew to the wedding. (Farrah's backdoor, however, was invited.)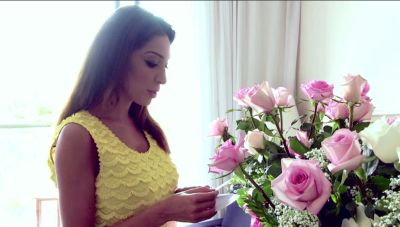 The next day, Farrah shows off all of the rose bouquets that were supposedly sent to her by Simon. (Anyone else think it's a bit suspicious that he sent multiple bouquets that look exactly the same? Did he, like, mug all of the bridesmaids at the end of the night and demand their bouquets?)
Farrah says that she and Simon reconnected at the wedding and they had a great night. (See what living life off-camera can do, Farrah?!) She says that there may be a chance of them getting back together. Simon invites Farrah to go to dinner with him.
They meet up at a restaurant and Farrah immediately asks him what he wants to do with their relationship. It can't be all flowers and fake fights on camera, after all. Simon says he's in no rush to be in a relationship, and Farrah gets super defensive, of course. Simon's trying to shovel in as much of his free salmon meal as he can before he storms out on this lunatic.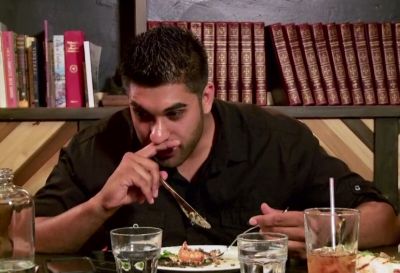 Farrah starts cussing at Simon, yelling at him and being hostile, and Simon checks out. He says that he's tired of Farrah interrupting him. She denies doing this (while interrupting, of course) and calls Simon a bitch. As you do.
Simon tells the production crew he's done, and Farrah storms out. Simon tells the crew that Farrah's crazy.
Oh, tear out the front page!
Over in Indiana, Amber's gone to see a lawyer about getting joint custody of Leah. She explains to the lawyer that, yeah, she was in prison and was a great big ol' drug addict and stuff, but she's since changed her life and wants her daughter back. The lawyer says that this is a completely possible option for Amber.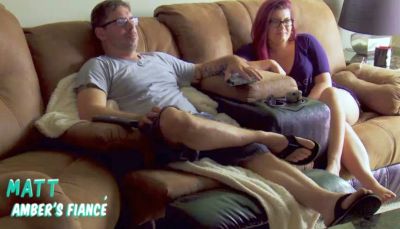 A few days later, Leah is home from vacation is going to spend the night at Amber's house. Matt and Amber are, of course, lounging on the couch when Leah and Gary arrives. Unfortunately, Leah doesn't really want to spend the night at Amber's house. She tells Gary that she wants to go home with him, which disappoints Amber. Still, she lets Leah go with Gary.
Amber's confused why Leah is acting like that. Leah, however, explains to Gary's wife Kristina that Amber "makes her upset" because Amber is "not fun like" them. Leah also reveals that all Amber wants to do is hang out with Matt.
"She sleeps longer and she's always at the house all the time," Leah says of Amber.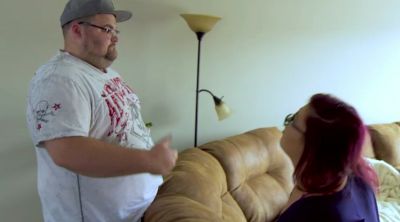 Meanwhile, Gary and Amber are inside chatting about what just happened. Gary thinks that Leah should be forced to stay at Amber's, and Amber argues that this is why she needs to have 50/50 custody of Leah. Gary says there are plenty of reasons why he shouldn't let Amber have custody, but he won't get into specifics.
I'll say it then: one big reason is that giant lump 'o' mooch on your couch, Amber.
They are luckily both trying to avoid an argument, which is good. (No one is throwing TV's, so there's that!)
Meanwhile, Maci and Taylor talk about how Ryan's a big pile of loser for missing the mud run and basically crapping on their attempt to be friends with him. They decide, however, to keep trying to be nice to Ryan, for Bentley's sake.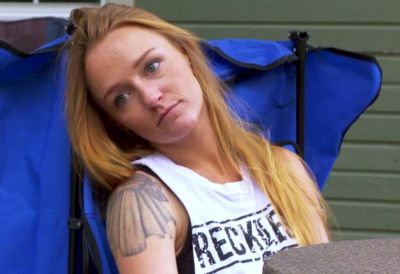 "It's like seven years later and still the same," Maci says.
That's essentially the best description for this episode, actually. To be honest, this whole damn show!
There's a second episode but…The Ashley won't be recapping it. She will be back for Episode 3 though!
(Photos: MTV)