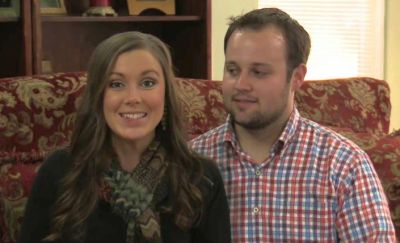 By Holly
Anna Duggar is standing by her man! During last month's Jill and Jessa: Counting On mini-series, Anna pledged to work things out with her cheating, p**n-addicted husband, Josh Duggar, and it seems as if she's making good on that pledge. Earlier this week, Anna decided to make an official statement on the family website to let fans know the latest status on her marriage.
"Many have asked how I'm doing. So many have asked that it's actually humbling and touching," Anna wrote. "2015 was the most difficult year of my life. Yet, amazingly, I've found in my own life crisis God has drawn nearer to me…and my faith has been more precious to me than ever before.
Anna admitted that the rumors of her visiting Josh in rehab were true. She did not, however, address the rumor that's been going around that she is currently pregnant with Josh's fifth child.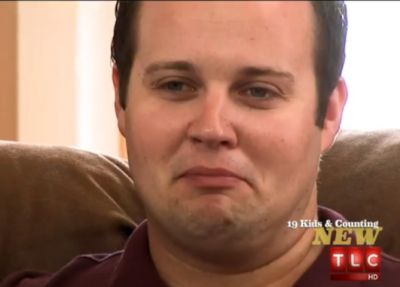 "Just recently I visited Josh," Anna wrote. "It was an important step on a long difficult road. I want to thank all of you for your prayers and messages of hope. I can never express how your kindness and prayers have brought encouragement when I needed it most-outpacing the grief and discouragement at every turn.
"I trust that God will continue to show his love and tenderness toward us and bring beauty from ashes-somehow-as only he can do. Please continue to pray for me, Josh, and our children."
Josh, meanwhile, is still in a legal battle with stripper Danica Dillon. The dancer said Josh met her at the club and invited her back to his hotel for an encore. Danica has stated in court documents that she met up with Josh two times for sex, and on both occasions he was extremely violent with her.
She recently spoke with Hustler about her experience under the sheets with Josh.
"[He] walked in and instantly was like, 'Get undressed. Get on your knees,'" Danica told the men's magazine. "There was no intimacy, nothing. He grabbed my head and pulled me on to him."
Danica also claims that during their encounters, Josh spit in her face, called her names and continuously degraded her.
Josh has stated that he has never even met Danica.
Anna has not yet spoken out on Danica's claims, or the impending legal case against Josh. It looks like Anna is going to need all the prayers she can get.
(Photos: TLC)