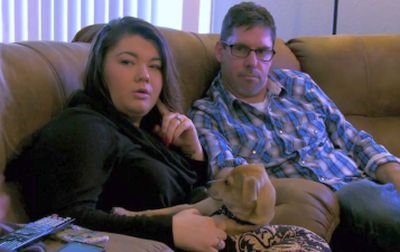 Yet another skeleton has fallen out of Matt Baier's closet!
This morning, Radar Online broke the story that Matt, who is currently engaged to Teen Mom OG star Amber Portwood, was once accused of sexually assaulting his ex-girlfriend, who later filed a protective order against him. According to the court documents obtained by Radar, the alleged incident between Matt and his ex (who The Ashley is simply going to call "The Ex" for privacy reasons), went down on Christmas Eve 2013, less than a year before Matt started dating Amber!
In May 2014, The Ex filed an Abuse Prevention Order against Matt. In the report, she stated that she and Matt were (or had been) in some sort of relationship prior to the incident. She also described what allegedly happened that night in December 2013.
"I went to Matt Baier's residence to have dinner and a date," The Ex wrote in the affidavit. "He started touching me inappropriately in a sexual manner. Afterward, he sexually assaulted me. I am in fear of him and how he will react to these allegations, and am requesting a restraining order."
While not much else is known about the incident, we do know from the police report that Matt had no firearms or ammo in his home at the time of the alleged assault, at least to The Ex's knowledge. The Ex did, however, check the boxes that indicated that she felt Matt caused her "physical harm" and caused her to "engage in sexual relations by force, threat or duress."
A protective order was issued in May 2014 (just a few months before he began to date Amber!) that required Matt to stay at least 100 yards away from The Ex and her workplace and home, and to not have any contact with her.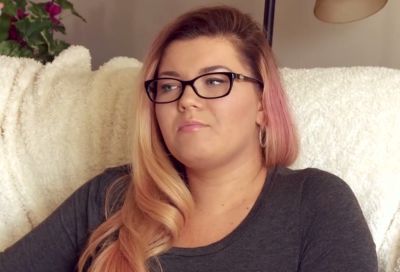 "There is substantial likelihood of immediate danger of abuse," the judge wrote, according to Radar.
Radar reports that The Ex eventually dropped the case against Matt "because she was afraid he would retaliate if she didn't." The site also states that Matt denied the incident ever took place, and that The Ex and Matt eventually ended up working together without incident. Matt was never taken to court or convicted of any crime in relation to this incident. By November 2014, Matt was engaged to Amber.
Tragically, The Ex ended up committing suicide on November 3, 2014. The Ashley has located her obituary, which asks that in lieu of flowers, mourners make donations to one of several abuse survivor organizations, one of which was the Rape, Abuse and Incest National Network (RAINN). Her mother has been vocal since her daughter's death in regard to suicide prevention and dealing with mental illness.
Radar spoke to The Ex's mother, who stated that Matt told her daughter"all kinds of lies" during their relationship.
"She did some research on him, and found out a lot of what he told her wasn't true," The Ex's mother stated, adding that the alleged sexual assault was the final straw. "She left, and filed a restraining order to protect herself."
Amber and Matt have yet to respond to this latest claim. It is not known if Amber knew about this incident before Radar broke the story this morning.
Amber has been very vocal on social media in defense of her man. When The Ashley broke the story that Matt currently has seven child support cases filed against him (and that he is even a grandpa!), Amber became very upset and denied it on Twitter. (There is now a case open for an eighth child as well.) Just last week, Amber got into a bitter Twitter brawl with Teen Mom 2 star Jenelle Evans after Jenelle insulted Matt.
The Ashley will update this story if more information becomes available. To read an interview The Ashley did with a former associate of Matt's, click here!
(Photos: MTV)