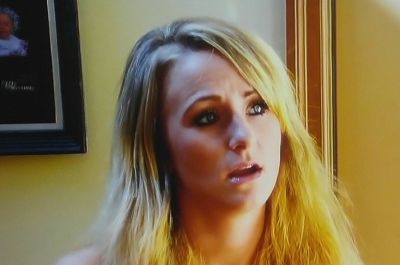 Teen Mom 2 star Leah Messer has been getting ridiculed online after Monday's Season 7 premiere episode showed her making many questionable parenting decisions— and she's not happy about it!
The reality star took to Twitter on Friday afternoon to scold MTV, as well as the editors behind the show, for "twisting" her story to make her look bad. As The Ashley previously reported, Leah was shown doing a variety of things on the episode that got viewers fired up— from allowing her daughter Addie to eat sugar packets, to denying her twins breakfast and lunch, to texting while driving. According to Leah, however, the footage was heavily edited.
"It's so sad how the person behind the editing can even live a happy life by editing to manipulate the audience watching," Leah wrote in a series of tweets. "It makes me feel like my story just isn't enough."
Leah, who is known for her infamous social media rants, continued to scold the network.
"I wanted to bring awareness and HELP others and if MTV couldn't share that then I will do it on my own the way God wants me to!" she wrote. "As hard as it was to go through I know there's reasoning why I went through it. And it hurts to feel betrayed by the ones I thought I could trust with my story. It goes to show you how "The Entertainment World" really is and I guess everyone will see where I really am starting episode 4… I hope to continue to share my story but I REFUSE to allow it to be twisted for the benefit of a network!"
Unfortunately for Leah, there's not much she can do about the episodes that are set to air. She can, however, refuse to do Season 8. (As The Ashley previously told you, though, it is still up in the air if there will be a Season 8.)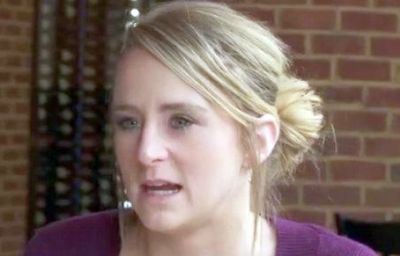 Anyway, in her rant, Leah admitted that she "hit rock bottom" but did not say if that was during the same time that the footage from Episode 1 was filmed.
"I was willing to air it all because if just one person watched and reached out for help even when they feel so alone that's all I cared about because I could never imagine anyone feeling the pain, hurt, depression and anxiety  that I was suffering from. It would break my heart!" Leah wrote. "When others that is suffering could already be reaching out for help… It just breaks my heart! It's not okay but I know that I am now in such an amazing place and I love you all!"
Last fall, Leah went to an Arizona rehab facility to treat what she says was severe depression and anxiety.
This is not the first time that Leah has claimed MTV edited her 'Teen Mom 2' segments to make her look bad. In September 2015, she ranted on Twitter that MTV had set up a fake conversation between Leah's two ex-husbands, Jeremy Calvert and Corey Simms, and edited the infamous scene where Leah seems to pass out while holding her infant niece.
Anyway, to read The Ashley's recap of the 'Teen Mom 2' episode in question, click here!
(Photo: MTV)