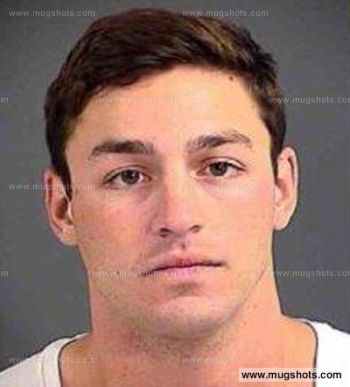 Tony Raines recently had a wild night in South Carolina–and it landed the reality star behind bars!
According to TMZ, Tony, who stars on the upcoming season of The Challenge, was hauled into a Charleston, South Carolina, jail last week for drinking in public, after cops found him sitting in his parking truck drinking a beer. (As you do.) TMZ reports that the cops were called to the scene after an eyewitness saw Tony narrowly miss hitting another car with his truck.
He was not charged with DUI, however, because he was not technically driving at the time the cops found him. His truck was towed away, though, and he was booked for drinking in public.
Tony's manager, Johnny Donovan (who also manages Teen Mom stars Farrah Abraham and Jenelle Evans) apparently told TMZ that Tony figured it was okay to have an open container in his car, because he does it when he's home in Baton Rouge, Louisiana.
However, according to TMZ, Tony had narrowly missed being booked for DUI earlier in the night when he reportedly almost his a pedestrian with his truck, and ended up backing his truck into a moped.
"Someone called the cops and an officer spoke with Tony, but he was not arrested since the moped owner wasn't there at the time to file a complaint," TMZ reports.
Tony, who we first met on The Real World: Skeletons, recently became a first-time dad when his ex-girlfriend (and fellow 'Real World' co-star) Madison Walls gave birth to their baby girl in February.
We'll next see Tony partner with his nemesis, Camila Nakagawa, on The Challenge: Rivals III, which premieres next month.
Tony has yet to speak out on his social media accounts about the arrest. The Ashley has been unable to locate any additional information on Tony's arrest.
(Photo: Mugshots.com)