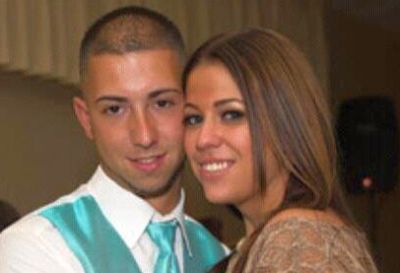 Nicole Fokos starred on the second season of 16 and Pregnant, alongside the four girls who would go on to star on Teen Mom 2. Since her episode aired in March 2010, Nicole has kept a low profile (unlike some of those other girls from her season). However, on March 31, Nicole shared the happy news that she and her boyfriend, Kenny Navarro, had welcomed a baby girl.
Nicole's mother, Tina, reported on Facebook that Nicole gave birth to her second daughter last week. Scarlett Elizabeth weighed in at 6lbs. 14 oz. at birth and measured 20 inches long.
Nicole has traveled a difficult road since giving birth to her daughter Brooklyn during her '16 and Pregnant' episode. She and Brooklyn's father, Tyler Keller, split soon after he proposed to her during the '16 and Pregnant' Reunion special. After the breakup Nicole going down a dangerous spiral.
In 2013, Nicole spoke to The Ashley at length, during an interview that was included in The Ashley's 2013 book, Teen Mom Confidential.
"I was partying every night," Nicole said in her interview for Teen Mom Confidential. She added that during that time she had been working as a waitress in a strip club. "I made a lot of bad choices. I was always drunk or high."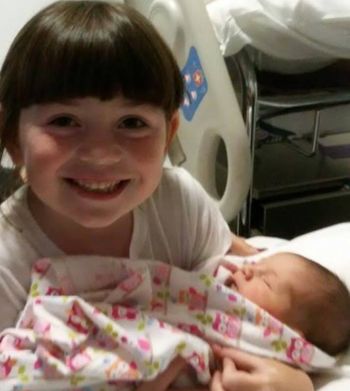 During this time period, Tyler's grandmother was given custody of Brooklyn.
"There was no point in making Brooklyn suffer because I couldn't take care of her the way Grandma does," Nicole said. (Nicole and Tyler are still very involved in Brooklyn's life, however.)
In her interview for Teen Mom Confidential, Nicole credited her boyfriend (and now baby-daddy) Kenny with helping her turn her life around. Kenny, who is seven years older than Nicole, encouraged her to get her GED and stop working at the strip club, which she did. The couple has been together over four years now.
Nicole's mother reported on Facebook that Nicole is now "doing great" after giving birth, and that Brooklyn is already a "great big sister!"
Wanna see what's happened to the other girls from '16 and Pregnant' since we saw them pushing out babies on national TV? Click here for updates!
(Photos: Facebook)