JoJo Fletcher is moving in with Jordan Rodgers, the man she chose at the end of her recently completed season of The Bachelorette. JoJo, who is the 12th woman to star on the show, maintains that she has found love with her made-for-TV fiancé, but the odds of her making it down the aisle with Jordan are slim. While 'The Bachelorette' has a much better history of producing weddings than The Bachelor, the fact is that most of these relationships don't last.
Here, The Ashley ranks all 12 Bachelorettes, in order of how long their relationship from the show lasted.
(Note: The Ashley started the "time clock" on the night that the season finale aired for each 'Bachelorette,' since that is the time where their relationships became public. For the couples who broke up, The Ashley used the date of when they announced the breakup to the public.)
In Order From Most Successful to Least Successful: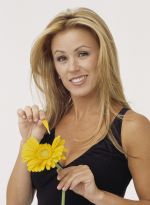 Trista Rehn (Season 1)                            13 years, 6 months & counting
Trista was the first ever 'Bachelorette' and has been with her pick, Ryan Sutter, since her season finale aired in February 2003. The couple married in December 2003 in a made-for-TV wedding extravaganza, and are now the parents of two children.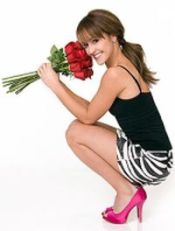 Ashley Hebert (Season 7)                                     5 years & counting
Ashley has been with her pick, J.P. Rosenbaum, since he proposed to her during Season 7 in 2011. The couple married in December 2012, and will celebrate five years (since their finale date) this month. Ashley and JP have one son (and another baby on the way).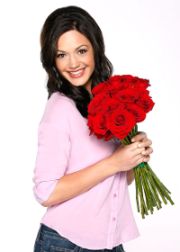 Desiree Hartsock (Season 9)                              3 years & counting
Like Ashley and Trista, Desiree married the man she became engaged to during her season finale. (They are the only three 'Bachelorettes' that have done that…so far.) Desiree and her pick, Chris Siegfried, married in January 2015 (a significant amount of time from their August 2013 finale). They are currently expecting their first child.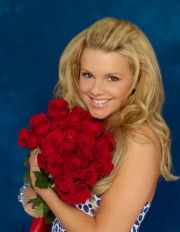 Ali Fedotowsky (Season 6)                                    1 year, 3 months
Ali didn't end up marrying her pick, Roberto Martinez, but the couple did stay engaged longer than most 'Bachelorette' couples. They announced their split in November 2011, a year and three months after they went public as a couple on the Season 6 finale in August 2010.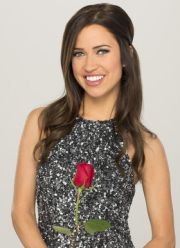 Kaitlyn Bristowe (Season 11)         1 year, 0.5 month & counting
Kaitlyn was the star of one of the most-recent 'Bachelorette' seasons, but already her relationship has surpassed most of the others from this show! Kaitlyn and her pick, Shawn Booth, announced their engagement during the Season 11 finale in July 2015, and they are still together today! The couple has yet to announce a wedding date, though.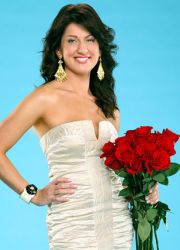 Jillian Harris (Season 5)                                                           1 year
Jillian and her pick, Ed Swiderski, were actually able to make their engagement last for a year after it was announced in July 2009. Although the couple lived together and seemed to have a lot of good times, they ended up splitting in July 2010.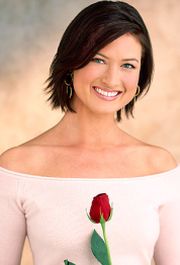 Meredith Phillips (Season 2)                                                    1 year
Few 'Bachelorette' fans remember Meredith's season, as it was still early on in the show's history and Meredith wasn't the most interesting 'Bachelorette'…to say the least. She did, however, manage to have a decently successful relationship after 'The Bachelorette.' She and her pick, Ian McKee, made it a year after the season finale before splitting.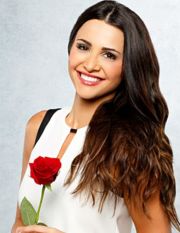 Andi Dorfman (Season 10)                                             5.5 months
Things ended badly for Season 10 'Bachelorette' Andi Dorfman and her pick, Josh Murray. (In her tell-all book, Andi calls her time with Josh "the most volatile and f**ked up relationship of my life.") It's no surprise that Andi and Josh's engagement only lasted 5 ½ months.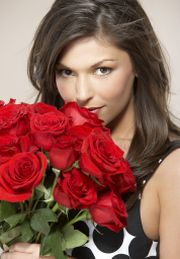 DeAnna Pappas (Season 4)                                               4 months
DeAnna and her pick, Jesse Csincsak, seemed mismatched from the start, and many fans were shocked when the Southern belle announced her engagement to the snowboarder in July 2008. Unfortunately, opposites didn't attract in this situation, as DeAnna and Jesse announced their split in November 2008, just four months after the finale.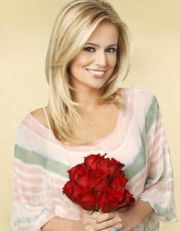 Emily Maynard (Season 8)                                                 3 months
Emily's engagement to her pick, Jef Holm, was short-lived (as was her engagement to Brad Womack, the man she met on 'The Bachelor.') Shortly after the Season 8 finale in July 2012, rumors of infidelity and fighting started to surround the couple. They would announce their split by October.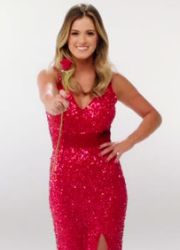 JoJo Fletcher (Season 12)                              10 days and counting
To be fair, JoJo's season of 'The Bachelorette' just ended on August 1, but so far she and her fiancé, Jordan Rodgers, have clocked 10 days together. The couple is moving in together in Dallas but has not announced a wedding date yet.
Jen didn't end up choosing either of her final two suitors during her finale. She did, however, eventually "choose" one of the finalists, Jerry Ferris, but ended up rejecting his proposal. She remains the only 'Bachelorette' to not end up engaged at the end of her season.
(Photos: ABC)