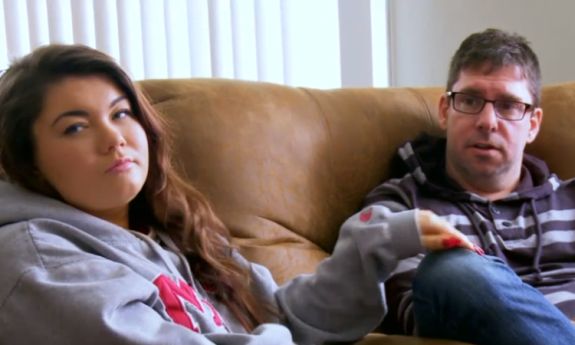 Two days ago, Teen Mom OG star Amber Portwood did an interview with People magazine in which she revealed that she will not be marrying her fiance, Matt Baier, on October 10 as she had originally planned to. In that interview, Amber was vague about where her relationship even stands with Matt, causing fans to speculate that the couple had broken up.
In a just-released interview with WetPaint, Amber clarified her relationship status, letting fans know that, while she and Matt aren't tying the knot this fall, they are very much still together…and she still thinks he's wonderful.
"I want to wait for everything to calm down," she told Wetpaint when asked when she and Matt will get married. "There's so much stuff that's happened within the last year and last season with the media that it just wasn't the right time. The media would've taken our wedding and turned it into something negative."
Amber says she's still planning to get hitched– but don't expect her wedding to take place in Indiana. (Does that mean they're not going to have their wedding reception at the creepy Indiana diner that Matt proposed to Amber at? That disappoints The Ashley thoroughly.)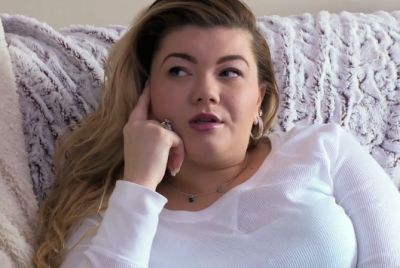 "I want a destination wedding in Malibu so that's what we're working towards," Amber said, hinting that Season 6 won't be the last season for the 'OG' girls. "Maybe next season you guys can see us doing some of those things and actually getting married."
Amber told the site that Matt is a stellar guy, despite what 'Teen Mom OG' fans think of him.
"Everybody had him branded as this horrible guy and he's really not, he's a great guy. Today he's an even better person," she said. "I want people to know the person that I know today. I want people to know the Matt who's talking to his kids today, who feels horrible about what has happened, who loves being around Leah, who takes care of me. He's not the guy that people want to put him out as."
Amber also revealed that Matt's son, Chris Baier, who months ago said some pretty nasty things about his absent dad, is now getting along with Matt. (The Ashley's source tells her this is actually totally true– Chris and Matt apparently now talk every day and are working on repairing their relationship.)
Amber also used the WetPaint interview to set the record straight about another rumor that's been flying around the Internet about her. Several sites have speculated that Amber has fallen off the sobriety wagon. (She abused drugs for years leading up to her stay in prison.)
"I'm not on any other drugs or doing anything crazy," she said. "I don't even know where the hell any of that came from. I'm doing really well and I think it's been over three years I've been sober."
(The Ashley would like to make it clear that she has never reported that Amber was using again, nor has she ever confirmed any of those rumors to be true.)
"I have to take antidepressants and anti-psychotic medication," Amber added. "But now since I'm an addict I take all non-narcotic things, so for my anxiety I can't take narcotics anymore. I don't like taking medication on TV, I'll be really secret about it because I don't want people in that part of my life. It's a really sensitive thing for me because mental illness is a big deal."
The 'Teen Mom OG' girls have been doing a ton of press to promote the upcoming season of the show, and The Ashley is doing her best to pull out all the juiciest tidbits from the interviews! Stay tuned!
(Photos: MTV)