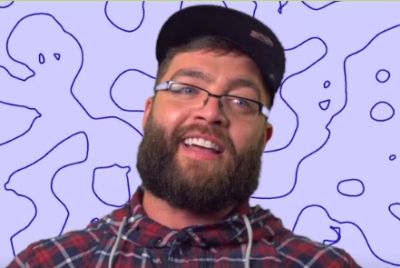 Are there more seasons of The Challenge in CT Tamburello's future?
Although CT basically "retired" from the MTV reality show after "Battle of the Exes II," many fans are hoping that he will come back to the show to turn Johnny Bananas into a human backpack again.
In a new interview, CT revealed if he would ever consider doing another full season of 'The Challenge.'
"When it comes to 'The Challenge,' never say never," CT says in the video. "With 'The Challenges,' there are times I miss them and then other times it's just, I don't know if I could do it again."
At 36 years old, CT is older than most of the oldest 'Challenge' stars who are still competing. (For reference, Johnny Bananas is 34, while Wes Bergmann is 32. Most of the new 'Challenge' cast members coming in are in their early twenties.)
CT was only 23 years old when we first met him back in 2003 on The Real World: Paris.
"My entire adult life has been on TV," he said. "I sort of have a different appreciation for privacy now."
CT retreated from the spotlight after the death of his longtime love Diem Brown in November 2014. He has not done a 'Challenge' season since "Battle of the Exes II." On that season, he was partnered with Diem but, unfortunately, Diem had to be medically evacuated from that 'Challenge.' Soon after, it was discovered that the cancer that she had battled twice before had come back for a third time. Diem passed away a few months later.
To honor Diem, CT appeared alongside Diem's little sister, Faith Brown, on a special episode of the recent "Battle of the Bloodlines" season. That appearance was a big step for CT, according to an interview he gave MTV News when the episode aired.
"Originally, I didn't think I was going to do anything related to TV anymore," CT said. "After what had happened, I basically dug myself into a hole and detached myself from everything."
He did not want to compete on that season, but it seems that he may now be considering going back on the show.
"For the longest time, I said, 'I'm done [with 'The Challenge']. I'm never doing it again,'" he said. "But, it is such a big part of my life, and I do love it. I guess I come back because I miss it."
Watch CT's interview below:
(Photo: MTV)