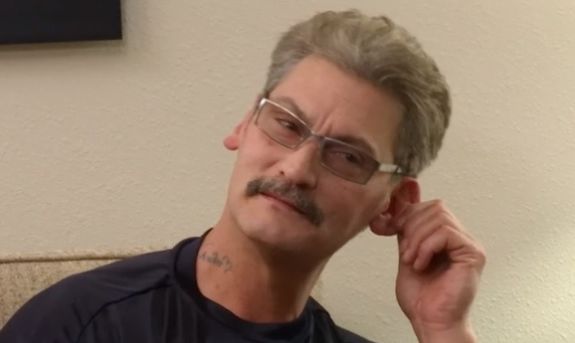 The Ashley is very sad to report that her favorite Teen Mom OG star, Butch Baltierra, is back behind bars.
Radar Online broke the news today that Butch, who is the father of Tyler Baltierra, is once again in jail. It's been just over a year since Butch was paroled after serving a lengthy prison sentence for a variety of charges.
A spokesperson for Michigan's St. Clair County jail confirmed to the site that Butch (whose real name is Darl) was incarcerated there for six days this month.
He left the facility on October 13, and was apparently transferred to another facility. On October 15, Butch's daughter-in-law, Catelynn Lowell, stated that Butch's girlfriend Nadine was using his phone, presumably because Butch was still behind bars.
While it's still not confirmed what exactly landed Butch behind bars again, it appears that it has something to do with a charge he received in June. Butch was caught driving on a suspended/revoked license for the second time. According to court records, Butch pleaded guilty to the charge in September.
Unfortunately, Butch was still under supervision at the time of his offense. (He was due to be on supervision until August 2017.) This may be the reason that Butch was thrown back in jail, since getting the charge most likely violates a term of his supervision that states that Butch could "not engage in any behavior that constitutes a violation" of the supervision.
The Ashley will update this story when more information is available.
(Photo: MTV)