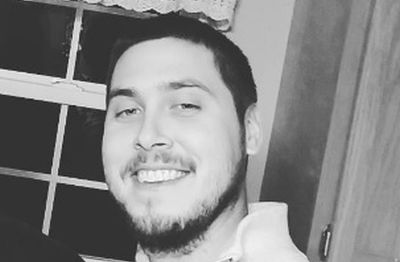 Teen Mom 2 dad Jeremy Calvert is not happy with MTV– and he's planning on letting the show's viewers know all the juicy details of what really happens behind the scenes of the long-running MTV reality show!
Posting to Instagram last night, Jeremy promised fans that they would know the truth about the show, and in an exclusive interview with The Ashley, he revealed more details about what made him so angry with the show's producers. 
A bonus clip posted by MTV on Sunday night was the root of the drama, Jeremy tells The Ashley. In the clip, which is posted at the bottom of this article, Jeremy's ex-wife Leah Messer says that Jeremy told her that he is engaged to his girlfriend Brooke Wehr. Leah tells a friend that Jeremy said the engagement is "not that serious." According to Jeremy, though, that is not what went down.
"Leah is talking about me telling her that my engagement to Brooke wasn't 'that serious' or something," he told The Ashley. "That's complete BS and not what happened at all. They totally twisted the situation to make me look bad."
Jeremy explained what really happened during that conversation.
"I was dropping off Addie after Brooke and I got engaged at the beach," Jeremy said. "MTV was there, and I figured I would tell Leah about the engagement when MTV wasn't around. The producer just kept on bugging me to tell Leah about the engagement, because Leah didn't know yet. I really didn't want to do it on-camera, but the producers kept bugging me to tell Leah, so finally I did.
"I looked right at Leah and said, 'Well, me and Brooke got engaged.' And I looked back at the producer and I said, 'See? It wasn't that big of a deal for you to make me tell her on camera.' Kind of like, 'you didn't even get any good footage of [Leah freaking about it].' But they edited it to look like I said that my engagement is not a big deal."
After seeing the clip, Jeremy said he called up his show producer and "raised hell." He also informed the producer of his plans to expose the truth about the show via his Instagram account.
"I told the producer how angry I was, and he said he felt bad," Jeremy said. "So basically, 'I feel bad, but I'm still going to f**k your life up.' Brooke's upset, and I don't need that drama. I would never talk to Leah about our engagement, or my relationship with Brooke!"
In his first post, Jeremy wrote what he was feeling at that moment.
"Large media corporations have a tendency to socially engineer viewers to instill an emotion on viewers which is most lucrative for their stakeholders, holding no regard for the impact they can have on my life, and the life of my family," Jeremy wrote. "As a repercussion for deceitful editing, I will address each scene with what really happened. I appreciate all of your support over the years."
Jeremy said that he is tired of how the men on 'Teen Mom 2' are purposely edited to look bad. (Fellow 'Teen Mom 2' dads Corey Simms and Adam Lind have made similar claims in recent years.)
"I posted that on Instagram because that scene was not portrayed right," Jeremy told The Ashley. "They purposely edited it to cause drama that didn't happen…They don't want to show the truth, especially when it comes to the guys on the show. There's enough drama, they don't have to make more. They're afraid of pissing the girls off, I guess."
Jeremy has been encouraging the men of the show to speak up when they are portrayed unfairly.
"I just feel like when stuff isn't editing right, and is shown in a way that didn't even happen, we guys need to make it known," he said. "Me and all the guys [on the show] are just tired of always looking bad. Don't get me wrong, a lot of those guys do stupid stuff, but I'm tired of everything I do or say gets twisted.
"[All the guys on the show should] do what I'm doing and set s**t straight, and show the world how f**ked up MTV and this stupid show really is!"
The Ashley will have more details on this situation soon!
Watch the clip in question below:
(Photo: Instagram)