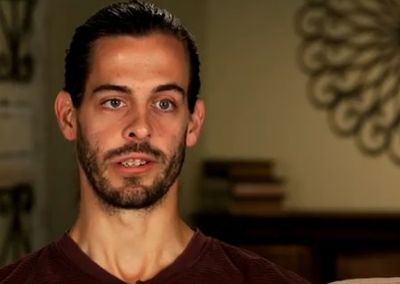 Counting On fans have been expressing concern over the health of Jill Dillard's husband, Derick, for nearly a year, and now it seems that we may finally be getting some answers regarding what's really going on with Derick.
In the new trailer for 'Counting On' Season 3, Jill and Derick discuss some health problems that Derick has been experiencing, while we watch disturbing video of Derick struggling to breath while out for a run.
"It feels great to be home and run like I used to," Derick says in footage shot soon after he and his family returned to Arkansas from Central America. "But it is difficult sometimes."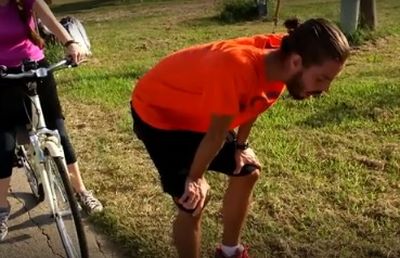 Derick is then shown hunched over, coughing violently.
"It makes him feel, gaggy, is what we say," Jill says of her husband's mysterious ailment.
In the clip, Derick goes to see a doctor about his health problems.
"I'm excited to talk to the doctor about what he thinks might be going on," Derick says.
Fans have watched as Derick's appearance has changed drastically in the two-and-a-half years since Derick and Jill's 2014 wedding. In July, Jill posted an Instagram photo of her and Derick, and fans were alarmed by Derick's appearance.
"Derick looks like he has lost too much weight," one fan wrote. "His pictures are becoming disturbing to look at."
"Derick looks very sick, and undernourished. Looks like his hair is falling out as a result as well," another concerned fan commented. "Please take care of each other."
This will mark the first time that Derick's health issues have been discussed on 'Counting On.'
Of course, Season 3 will also contain plenty of the wedding, courtship and pregnancy footage that we've come to expect from the Duggars.
Watch the trailer below. (Skip to the 1:20 mark to watch the scenes addressing Derick's health.)
(Photos: TLC)