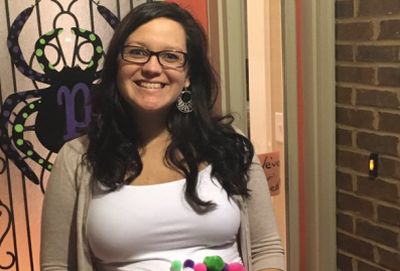 It's another girl for 16 and Pregnant star Sarah Roberts!
Sarah, who starred on the show's fourth season back in 2012, has announced that her third child arrived on February 17. Sarah and her husband Justin Fine named the baby girl Kerrington Ray.
In a social media post, Sarah announced that her daughter weighed 7 lbs., 8 oz. at birth and measured 19 3/4 inches of "pure perfection."
"My baby is so perfect y'all," she tweeted after Kerrington's birth.
This is the third child for Sarah, who is already a mother to five-year-old Tinleigh (with her ex, Blake Thomas), and three-year-old Tessly (whose father is also Justin). Sarah and Justin got married last year.
Sarah is hardly the first girl from her season of "16 and Pregnant" to have more children. In fact, nearly every girl from Season 4 has had (or is about to have) at least one more child. Currently only Alex Sekella, Lindsay Harrison and Sabrina Solares still only have one child.
Several girls from Season 4 have even gone on to have a third child. In addition to Sarah, Kristina Head and Mackenzie McKee now have three kids, while Jordan Howard is currently pregnant with her third.
Check out Baby Kerrington's first photo below: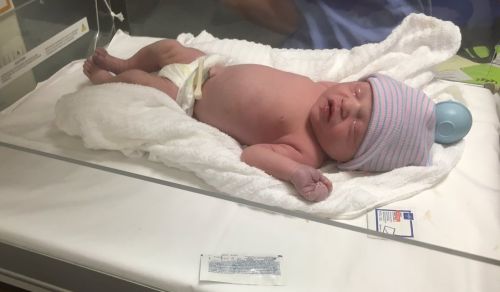 To find out what the other girls from "16 and Pregnant" have been up to lately, click here!
(Photos: Facebook, Twitter)