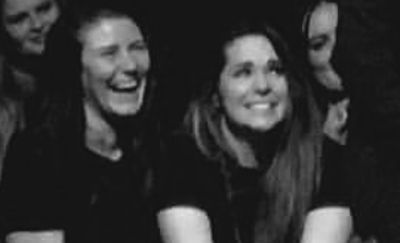 Mariah Brown and her first public girlfriend have made things "Facebook official!"
The Sister Wives star, who came out as a lesbian to her family during the show's most-recent season, has announced that she's in a relationship with classmate Audrey Kriss.
This is the first girlfriend that Mariah has ever acknowledged publicly, although it's not known if this is the first woman she's ever dated.
Last month, Audrey and Mariah announced on Facebook that they are in a relationship. When Mariah came out to her parents (in an episode taped in the fall of 2016), she said that she was not dating anyone, but obviously that has since changed!
Mariah and Audrey both attend Westminster College in Utah, and both are activists for women's rights. Last month, the couple teamed up to write a piece that they performed together at Salt Lake City's "Vagina Monologues," according to Facebook.
On March 8, Mariah tweeted sweet sentiments about Audrey.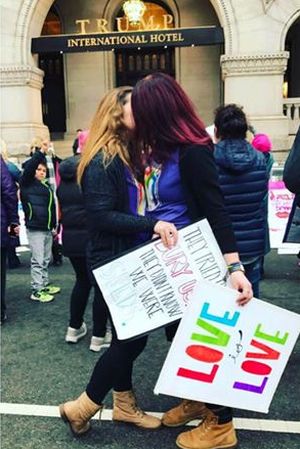 "Shoutout to Audrey Kriss for literally changing my life & showing me that who I am is perfectly okay," she wrote.
From what The Ashley can gather about Audrey, she's on her school's golf team, works at a sporting goods store, and is active in school events. She is set to graduate from Westminster College with a degree in marketing next year.
Mariah's family were surprised, but very supportive, when she came out to them as gay, and it appears that they have accepted her new girlfriend with open arms. Mariah's mother, Meri Brown, is friends with Audrey on Facebook, as are several of Mariah's brothers.
It's unknown if Audrey will make any appearances on 'Sister Wives!'
Watch Mariah come out to her parents in the clip below:
(Photos: Instagram, Facebook)