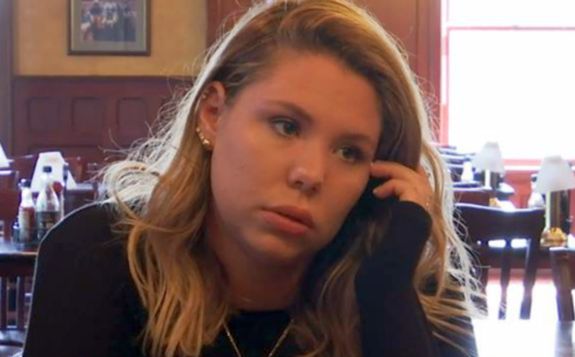 From the red carpet of the MTV Movie & TV Awards, to the Kentucky Derby to a hotel bed, the cast of Teen Mom OG and Teen Mom 2 was all over this weekend!
In an effort to bring you up-to-date on all of the weekend's 'Teen Mom' happenings, The Ashley brings you the "Monday Teen Mom News Pile!"
Here are all the major (and minor but interesting) Teen Mom OG and Teen Mom 2-related things that happened over the last weekend…
The Teen Moms wowed on the red carpet of the MTV Music & TV Awards.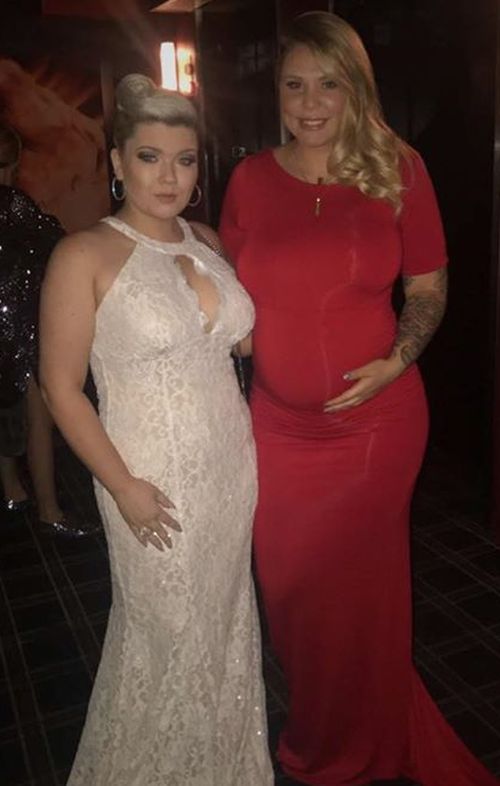 Farrah Abraham, Kail Lowry and Amber Portwood all attended the MTV Awards on Sunday. Kail and Amber, who attended the show together, both looked great in their fancy threads!
As The Ashley has previously reported, MTV invites the original cast members to the events but does not allow them to bring dates. Their ticket is only for them to use and they can't get an extra one for their boyfriend/girlfriend, which is why Jenelle Evans did not attend the festivities. Only original moms and dads are invited to attend, although MTV has allowed the 'Teen Mom OG' girls to bring dates for the red carpet part of the event in the past. (Wanna see the email invite that the cast received this year? Click here!)
Anyway, Farrah flew solo at the event, being careful to avoid running into her arch nemesis, Amber.
Matt Baier made sure to get a piece of Amber Portwood's spotlight.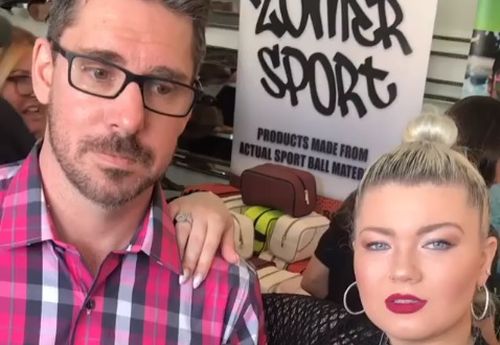 While Kail brought a friend (see below), and Amber brought her fiance Matt Baier to Los Angeles, the men did not attend the show. Matt did attend a pre-show gifting suite event with Amber, though. (In case you're not familiar with those, it's basically a bunch of companies paying big bucks to showcase their products to celebrity attendees. The celebs leave with a big haul of free stuff.)
Wanna watch an awkward video of Matt trying to make sure he stays in Amber's spotlight by interrupting her video commercial for a product? Of course you do!
Farrah Abraham offended members of the Indian community.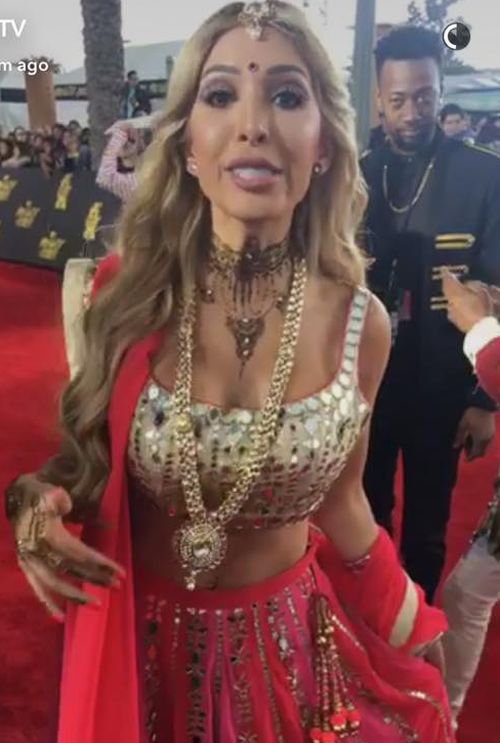 Farrah was quite the busy bee this weekend. The Backdoor 'Teen Mom' spent Friday night in Buffalo, New York, celebrating Cinco de Mayo at 'da club.' She then flew to Louisville, Kentucky, on Saturday to attend the Kentucky Derby. On Sunday, she was in Los Angeles to attend the MTV Music & TV Awards. Despite her busy schedule, though, Farrah still found time to piss off a large number of people.
Members of the Indian community were not happy that Farrah decided to an Indian-inspired outfit to the awards ceremony. Farrah's outfit– complete with a lehenga, bindi, headpiece and henna. She was accused of appropriating Indian culture and got dragged on Twitter for being insensitive.
"Imagine wearing something that's apart of someone else's culture just for attention. She looks so bad and desperate," one person on Twitter wrote.
"Not only did Farrah Abraham wear this to the MTV awards when she isn't Indian, she also picked an ugly lehenga. gurl come on #tasteless," another wrote.
In true Farrah fashion, however, the 'Teen Mom OG' star seemed to have no clue why anyone was offended by her look, and expressed that using her trademark "Farrah-speak."
"I think this will inspire others to embrace other cultures and have good experiences," she said on the red carpet.
Later though, Farrah did apologize to anyone she offended, which is not something she usually does. She posted this message to her Snapchat account.
Kail Lowry upset at least two of her baby-daddies.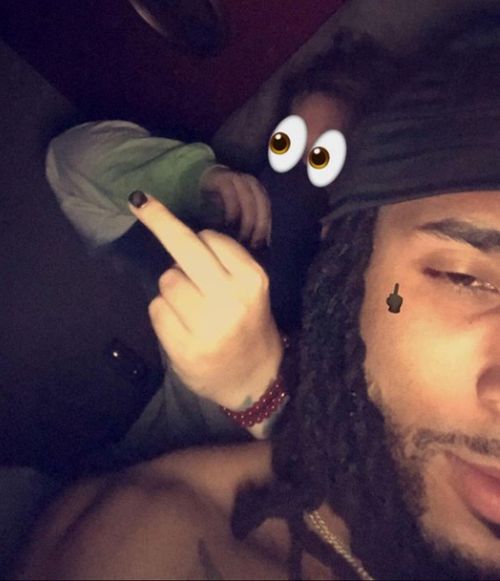 Kail's trip to Los Angeles to attend the MTV Awards was not without scandal, of course. Over the weekend, Kail posted a photo to Snapchat showing her lying in bed with an unknown man. While Kail didn't share who the man was, he was not her baby-daddy, Chris Lopez, or her ex-husband, Javi Marroquin. However, both men seemed perturbed by the photo. (In case you care, the man in the photo is actually Kail's friend DJ.)
Anyway, Kail's baby daddies (sans her first one, Jo Rivera) took to Twitter to express their feelings about Kail's actions.
Chris tweeted to let people know that the man in the photo was not him, as some fans had suggested. He later tweeted, "I wanna vent but i know it ain't safe…
"I knew I matured when I realized every situation doesn't need a reaction. Sometimes you just gotta leave people to do the lame s**t they do," Chris posted.
Javi also tweeted about Kail's photo.
"I'm disgusted," he wrote on Sunday before telling Radar Online, "It's just sad. It makes me sad for the boys. I have nothing else to say about her."
Catelynn Lowell & Tyler Baltierra introduced their unfortunately named clothing line.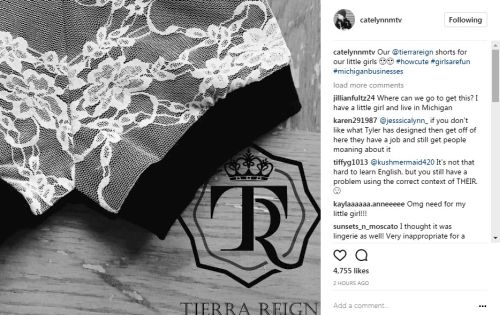 What do the stars of 'Teen Mom' do in between having kids and filming their TV shows? Start clothing lines, of course! Over the weekend the married 'Teen Mom OG' stars introduced the first logo for their upcoming children's clothing line and revealed the name they have officially chosen for their company: Tierra Reign. (The "Reign" part is obviously stems from their daughter Nova's middle name.)
In their promotional posts for the new line, Cate and Ty tell their fans to "Reign Over Your Dreams"…whatever the hell that means. Unlike Maci Bookout and Taylor McKinney's party lifestyle line of T-shirts, or Amber Portwood's haute apparel line, Cate and Ty's online store will carry only kids' clothing and no adult pieces.
To read The Ashley's "Teen Mom News Pile" from last week, click here!
(Photos: Instagram, Snapchat, Twitter)