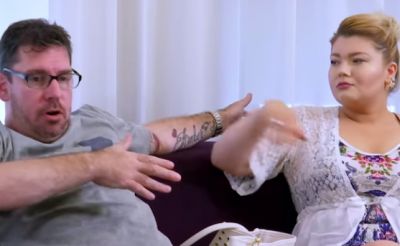 Teen Mom OG star Amber Portwood may have finally given her fiance, Matt Baier, the boot!
The Ashley can exclusively reveal that some major drama went down on Wednesday evening while Matt and Amber were in Los Angeles together. Things ended with Amber reportedly putting Matt on a plane back to Indiana solo, with instructions to pack his stuff and get out of her house before she returns from LA.
(Whether or not Matt did go home remains to be seen. He could still be lurking around LA.)
The Ashley's sources tell her that Amber has been growing suspicious of Matt for the last several weeks, (starting when a phone call was leaked by a woman Matt allegedly had a relationship with on the side), but things really came to a head when members of Amber's inner circle confronted her with new information about Matt allegedly cheating on her. Matt, of course, denied any wrongdoing.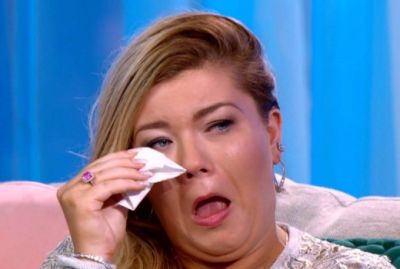 Amber was reportedly so upset by the new information that she demanded Matt take a polygraph test to prove that he hadn't cheated on Amber (or attempted to cheat on Amber).
Yes, it sounds unbelievable but….it definitely happened.
The Ashley's sources tell her that Matt allegedly did not pass all of the questions, including certain important ones regarding cheating. Amber was so upset that she sent him away.
Amber has remained in Los Angeles over the past few days. On Thursday, she appeared on the podcast of Susan Pinsky (wife of Dr. Drew Pinsky) and got several psychic readings on-air. She was alone during the podcast, which was different than any of the other interviews she did over the course of the week, prior to the lie detector test be taken.
During the podcast, there are a few moments when Amber seems to hint that something is astray in her relationship, but she does not go into specifics. She states that she has things in the works but she has had to procrastinate on them "for a reason." The psychics encourage her to "stand her ground" and Amber hints that the "reason" has to do with loyalty.
Around the 29:00 mark, Amber discusses her relationship with Matt in the past tense.
"We were engaged for a couple of years, and we had a venue set up for a wedding October 13," Amber says. "Some things have happened over the last couple days so I don't know."
The psychics tell her that Matt is going to try to get her back, and she confirms that he already is.
"We were together three years. I can't say we're together right now and I can't say we aren't together right now," Amber says. "It's a weird situation. I can say is he went home yesterday and I am here."
Over the past few days, Amber has quietly deleted most of the photos of Matt off of her social media accounts, which is also telling.
UPDATE! Matt has spoken out about the story, confirming that The Ashley's report that he took a lie detector test. However he denies that he and Amber have broken up. Amber, too, denies that she has given Matt the boot…for now.
I absolutely did take a lie detector test to once and for all prove to everybody I've never been unfaithful to Amber," Matt told The Dirty.
(That statement is not true. Back in April 2015, Amber herself revealed that Matt had cheated on her. "Every man I give my heart to uses me and cheats on me," she tweeted at the time, even tagging Matt on Twitter. "We're going to try to work it out." )
Anyway, here's more of Matt's statement:
"Yes, this stuff takes its toll on people….Amber and I have been through an awful lot worse for the last three years. We're constantly battling outside forces who try to inject themselves into our relationship."
"As of now, we are not broken up," Amber told the site.
The Ashley has reached out to Amber to get her side of the story, and will update this again if more information becomes available.
(Photos: MTV)