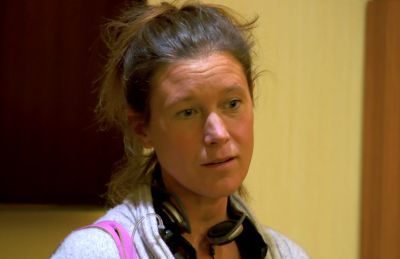 The current season of Teen Mom OG is in full swing, but one person has been noticeably absent from our screens during the new episodes. Producer Heather Walsh, who had been featured prominently on the show ever since the fourth wall was broken, has been mysteriously missing lately….and The Ashley knows why.
Heather, who was a field producer for the segments of Amber Portwood and Farrah Abraham, is no longer working on the show. Although a rumor was floating around the 'Teen Mom' Twitter World stating that Amber got Heather fired from the show, that is definitely not true. (Amber even denied this rumor herself on her Twitter, stating, "Hell no lol I had nothing to do with it nor would I ever do that to her. She knows that.")
The Ashley can confirm, though, that Heather was fired from 'Teen Mom,' but Amber had nothing to do with the firing. From what The Ashley's production and crew sources tell her, Heather was let go by the show's higher-ups because she had broken several rules set for the production crew.
"They found out that she was frequently staying at Farrah's house and that is not allowed," one source tells The Ashley. "They want producers to have a great relationship with the cast, but there are certain rules in place that lay out things they can and can not do with the cast. The producers tend to get really close to the cast, since they spend so much time together, but there has to be a cut-off to maintain professionalism."
(Just to clarify because The Ashley knows that a lot of our minds go straight to the gutter, this wasn't due to anything weird or sexual going on between Heather and Farrah. It was simply just crossing the line between producer and friend.)
Let's hope that Heather was allowed to use Farrah's actual bathroom during those overnights, although it's completely feasible that Farrah would make Heather trek outside (in her shoe covers, of course) and use the crew Porta-Potties.
Although Heather is no longer working on 'Teen Mom OG,' it appears that she and Farrah have something new in the works. In April, Farrah posted a photo of herself with Heather to her social media accounts, and hinted in the photo's caption that a joint project was coming.
"Guess whose back ! #Family New Project #bestproducer #nyc," Farrah wrote.
(Photo: MTV)