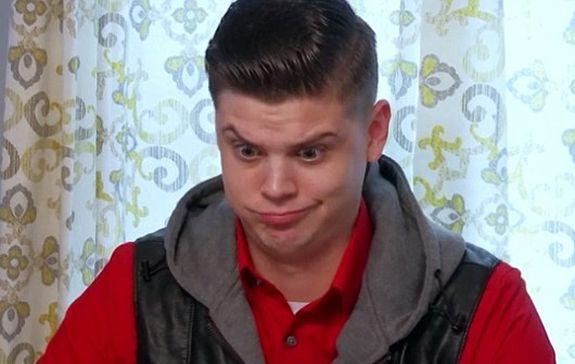 This weekend, the 'Teen Mom' cast celebrated Mother's Day, but the holiday wasn't the only thing keeping the cast members busy!
In an effort to bring you up-to-date on all of the weekend's 'Teen Mom' happenings, The Ashley brings you the "Monday Teen Mom News Pile!"
Here are all the major (and minor but interesting) Teen Mom OG and Teen Mom 2-related things that happened over the last weekend…
Catelynn Lowell and Tyler Baltierra tried to prove that their house wasn't dangerous and disgusting. 
Tyler had no idea when he posted a video to Instagram of his daughter, Nova, delivering breakfast in bed to Catelynn for Mother's Day, that he would get a whirlwind of backlash! After Tyler posted the video, fans started freaking out in the video's comment section, with many noticing how dirty the path to Catelynn's bed was. Eagle-eyed fans also spotted a fan without its protective cover running literally inches from Nova's head.
"Guys you have to get a new fans, that one is so dangerous!" one fan wrote. "Baby girl is gonna get hurt. I will buy you a new one!"
"Put a cover on the damn fan before she chops her fingers off," another wrote. "And pick up the dirty clothes off the floor!"
Tyler decided to post another video in response to all the negative comments about his fan and dirty room. He mocked the people who wrote about his dirty floor and even put his finger in the coverless fan to show everyone that it wasn't dangerous. You can watch the second video here.
Kail Lowry reached a major life milestone.
On Saturday, the 'Teen Mom 2' star became the first 'Teen Mom' franchise cast member to graduate with a Bachelors degree. Kail posted photos of herself in her cap and gown to her social media account on her big day, and had her sons Isaac and Lincoln cheering her on as she walked across the stage and received her diploma. (A 'Teen Mom 2' film crew was there to capture the moment, naturally.)
To read more about Kail's graduation, click here!
Jenelle Evans continued her epic online spat with her future sister-in-law.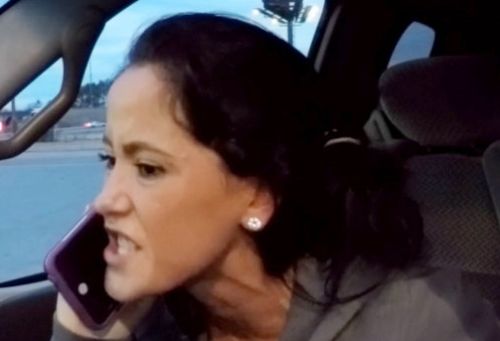 Jenelle spent the weekend trading online jabs with her future sister-in-law, Jessica Eason. It was an online battle of epic proportions, with both Jenelle and Jessica (David's sister) accusing the other on Facebook of being a drug addict, giving out each other's phone numbers (as you do), and essentially fighting over which one of them David likes better.
The spat began last week, when Jessica visited with David's second baby-mama, Olivia, who is the mom of Kaden, the son David is working on getting visitation with. Of course, Jenelle was upset that Jessica went to see Kaden before David did, and that spiraled into the epic online fight.
You can read all of the back-and-forth insults here and here, but The Ashley has pulled one out that she found particularly ironic, considering it was an insult thrown out by Jenelle.
"She needs to stop being such an angry person and stay sober," Jenelle wrote of Jessica. "Drugs make everyone so angry it's crazy."
Well Juh-nelle!
Catelynn took a jab at Farrah Abraham's horse-keeping skills.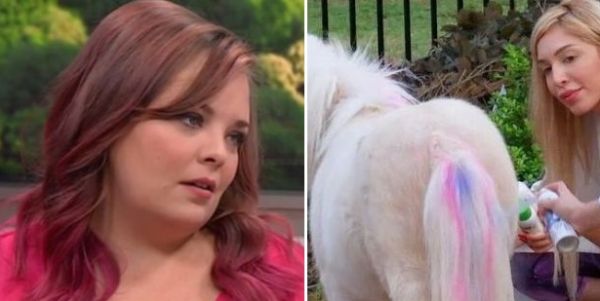 Since most of the 'Teen Mom' stars now each have an assortment of barnyard animals, it's no surprise that they would eventually start feuding over who is the better keeper of said animals. Over the weekend, Catelynn posted a photo of horses out in a pasture, along with the caption, "This is how horses should live! Not crammed in a backyard of a subdivision some city ppl."
This is, of course, a jab at Catelynn's nemesis and 'Teen Mom OG' co-star Farrah Abraham, who keeps her mini horse Starburst in the backyard of her Austin, Texas, tract home.
To read The Ashley's 'Teen Mom' News Pile from last week, click here!