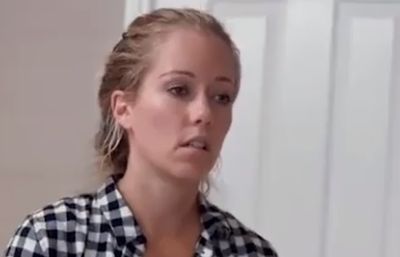 We just can't get Kendra Wilkinson off of our televisions!
The reality star will soon be back for yet another season of her hit show Kendra On Top next month, even though she is currently starring on Marriage Boot Camp Reality Stars: Family Edition with her mom Patti. (Click here to read our recaps of that trainwreck!)
From the first trailer released by WEtv, it appears that Kendra and Patti's feud will be a major part of the new season.
Patti is still making noise about writing a tell-all book about her daughter, and in the trailer Kendra tells her pal Jessica that the book "could be sooner rather than later."
Dun.Dun.DUN!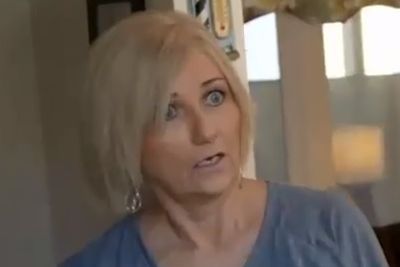 Patti even tells a friend that there are stories she could tell in the book that would "devastate" Kendra.
Kendra's brother Colin, always the voice of reason, can be seen trying to talk Patti out of betraying her daughter.
"You're playing a dangerous game," he tells Patti.
Patti seems to like the danger…or, at least the big ol' paycheck she's going to get once she writes her book.
"Do you know how much money I could make (from the book?" Patti tells her friend as she lets out an evil laugh.
Finally, at the end of the trailer video, we see Kendra confront Patti about the book.
"Are you writing a f**king book?" Kendra can be seen asking her mom.
As faithful 'Kendra On Top' fans know, Patti and Kendra have been fighting off and on for the past six years. Patti was mad when Kendra left the Playboy Mansion to marry former NFL player Hank Baskett. Then later, when Hank "allegedly" cheated on Kendra with a transsexual model, Patti swooped in to be the shoulder for her daughter to cry on…only to sell those tears to the tabloids.
The new season of 'Kendra On Top' will premiere this June on WeTV.
Watch the first trailer below:
(Photos: WEtv)