It's official: There really is a reality show for every topic.
The latest organization to jump into the reality show game is the U.S. Olympic Committee, which recently announced that it will inviting elite American athletes to apply to be a part of its new reality show. The show, entitled Scouting Camp: The Next Olympic Hopeful, will feature 50 men and 50 women training for five days at the U.S. Olympic Training Center in Colorado Springs, Colorado.
After the training days, one male and one female athlete will be chosen for each of the following sports: bobsled, skeleton, track cycling and rugby. The eight winning athletes will then go on to train with other Olympic hopefuls.
Winning the reality show does not guarantee the athletes a place on the U.S. Olympic Team, though. It simply gets them into the national team camps.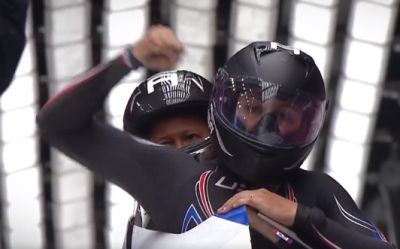 The show will hopefully encourage elite athletes who may not be able to qualify in the sport they normally play to consider trying other Olympic events. (Think U.S. hurdler LoLo Jones, who switched to bobsled after a disappointing Olympic showing in the hurdles.)
"For a few years, we've been thinking a lot about talent transfer. High-level athletes around the country playing one sport or another who may not make it to the top of that sport," U.S. Olympic Committee Chief of Sport Performance Alan Ashley told NBC Sports. "This is a chance for them to look at Olympic sports, to transfer over and get involved."
"We know it's not a golden ticket onto the team. It's a screening process," Darrin Steele, CEO of Bobsled and Skeleton, told NBC Sports. "It's throwing a very wide net and trying to appeal to athletes who might not realize what the possibilities are."
The website to apply for the show states that all current and former high school, college and pro athletes are eligible to apply, but they will have to meet some lofty physical requirements to be considered. The winners of 'Scouting Camp' will be awarded the same financial, training and medical support that Olympic hopefuls receive.
They will then have the opportunity to compete in the PeongChang 2018, Tokyo 2020, and Beijing 2024 Olympic Games.
The announcement of the winners will be featured on a two-hour broadcast airing in August on NBCSN.
Tryouts will be held June 24. To register, click here.
Watch the inspiring promo for the new show below!
(Photos: NBC)