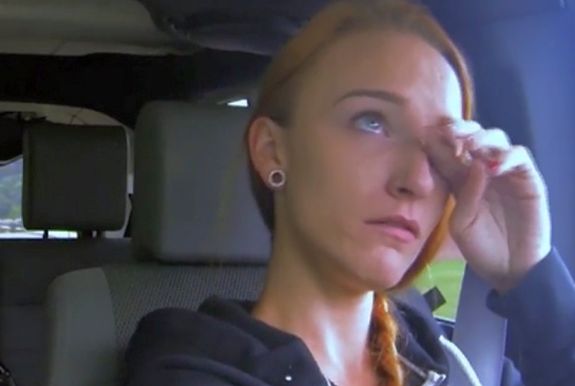 While you were spending time with the special man in your life, celebrating Father's Day at a barbecue, a ballgame or any of the country's fine federal penitentiaries, you may not have had time to keep up with all the Teen Mom-related news during the holiday weekend.
Now that it's Tuesday and everyone is back to working (and/or pretending they're working while they are really reading about these 'Teen Mom' knuckleheads), it's time for The Ashley to catch you up on what the casts of Teen Mom OG and Teen Mom 2 were up to over the weekend!
It's been a few weeks since The Ashley did a 'Teen Mom' News Pile, but she's happy to be bringing them back this week! Here are all the major (and minor but interesting) Teen Mom OG and Teen Mom 2 things that happened over the holiday weekend…
Amber Portwood & Matt Baier went camping…trashy reality TV show style!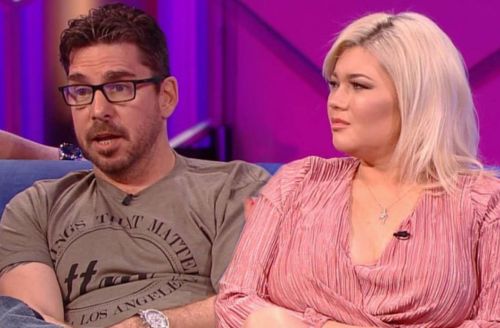 Everyone's favorite 'Teen Mom OG' trainwreck couple, Amber and Matt, headed to Los Angeles this weekend to begin pre-production on the upcoming season of 'Marriage Boot Camp: Reality Stars.' Amber arrived in California on Friday, and Matt greased up the joint shortly after Amber's arrival.
Both Amber and Matt have been posting photos of themselves enjoying the sunshine in California. The pair are not currently together, but their relationship status seems to change by the hour.
Amber will be in California for about two weeks, filming the new 'MBC" season with Matt. Of course, that meant that Matt was unable to spend Father's Day with any of his many offspring.
Ryan Edwards was on a boat…and not in rehab.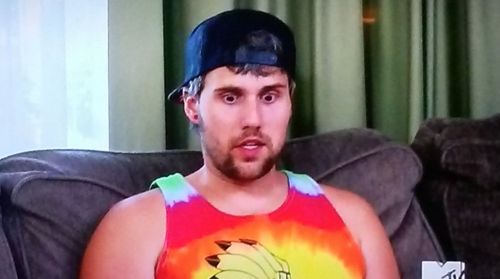 'Teen Mom OG' star Ryan reportedly checked into rehab sometime in mid-May and had not been heard from since…until this weekend, that is. Ryan began using his long-abandoned Instagram account to post photos while he, his wife Mackenzie Standifer and their friends were out on a boat.
As The Ashley previously reported, a friend of the couple also posted a pic that clearly showed Ryan in the background, with a strategically placed happy face attempting to cover something in Ryan's hand up. The photo caption indicated that Ryan and Mackenzie and their friends had been at a music festival in Tennessee.
It is not known if Ryan completed his alleged stay in rehab, or if he left early.
For more info on this, click here!
Ryan blasted his baby-mama, Maci Bookout, on Father's Day.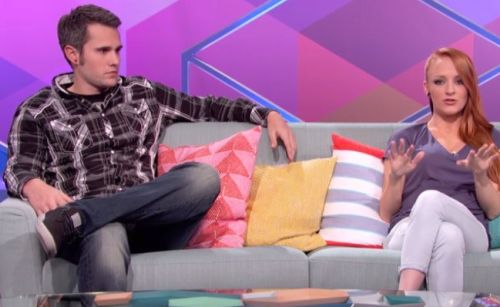 There was no holding Ryan back over the weekend! He expressed how he was feeling about Maci, who is the mother of his son Bentley, via a series of now-deleted memes posted to Instagram.
"I have a dream that my psycho baby's mama will shut the f**k up!" the meme Ryan posted states, along with a photo of Dr. Martin Luther King Jr. (I'm sure Dr. MLK would be thrilled to be part of the 'Teen Mom' meme drama.)
"Let's not make this more complicated than it has to be," another meme posted by Ryan stated. "If you don't want to be called out on your s**t, don't act sh**ty."
Both posts have been deleted. However, Ryan's wife Mackenzie, also posted some angry tweets with similar messages to what Ryan posted. She did not, however, directly state that her tweets were aimed at Maci.
"You can only act like a piece of shit for so long before it all comes out in the wash. #NarcissistAwarenessMonth," Mackenzie tweeted. "Pray the fakes get exposed."
When a fan called Mackenzie out for being disrespectful to Maci, Mackenzie seemed to be denying that she was directing her tweets at Maci.
"Why do you even remotely think you know what I'm talking about?" Mackenzie responded to the fan. "Well thank you for your concern but that pic and saying was not posted from my acct. We have two separate minds."
Kail Lowry got criticized for traveling while very pregnant.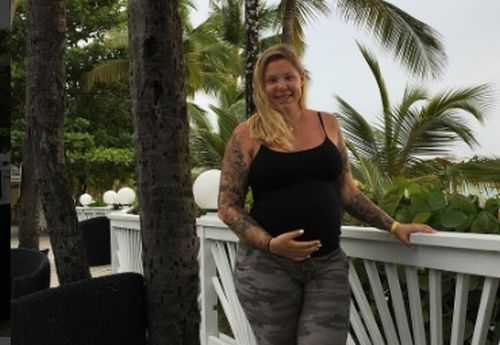 Kail spent the week in Puerto Rico, and the trip did not set well with some 'Teen Mom 2' fans, who felt that Kail is too late into her pregnancy to be flying. (Kail is currently in her third trimester, but has not revealed her actual due date yet.)
Kail revealed on Tuesday that she and her two sons, Lincoln and Isaac, were heading off for a vacation together before the baby arrives. Fans on social media told the 'Teen Mom 2' star how the felt about her traveling so much, even though she has stated that her pregnancy is high-risk.
"Shocking!! Another vacation," one person commented on Twitter. " So much for that 'high risk' pregnancy; you're traveling like you're some international globe trotter."
"She just got back from [Puerto Rico]! She's also claimed her pregnancy is high risk but is traveling all over the place in her last trimester," another person wrote.
Farrah Abraham begged for someone to date her on her upcoming reality show.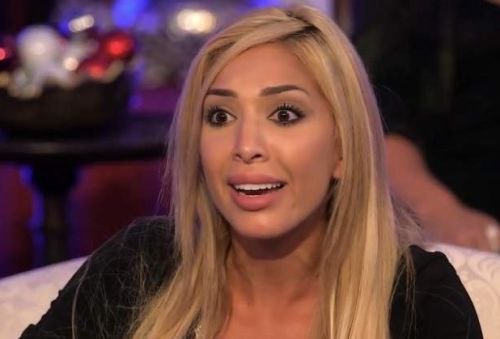 As The Ashley previously told you, Farrah will be starring on an upcoming UK reality dating show. The show was going to be called 'Love Socially' (which was kind of weird), but is now being called 'Single AF' (with the 'AF' standing for 'Available Famous'…which is really weird.)
Over the weekend, Farrah hit all of her social media followers up to see if any of them would like to date her on her new show.
"I'm putting my love life in the hands of MTV and my followers," Farrah says in a video posted to her Instagram. "In my own words, I don't know why I haven't found my own match, the love of my life." (I think Farrah accidentally read the "in your own words" instructions aloud!)
Farrah says that if you don't cheat, but do have a lot of money and are OK with kids, then you are the type of man she's looking for.
Her sometimes-boyfriend Simon Saran had a hilarious response to the news of Farrah appearing on a dating show. He managed to get a dig in at Farrah, as well as his 'Teen Mom OG' co-star, Matt Baier, all in one tweet. #Talent
"#singleAF a dating show involved with social media stalkers. When has that ever worked in the past? Oh wait.. #TeenMomOG" (As you'll remember, Matt met Amber on Twitter.)
If you're dying to date Farrah, click here to apply. We'll light a candle for ya!
(Photos: WEtv, MTV, Instagram)