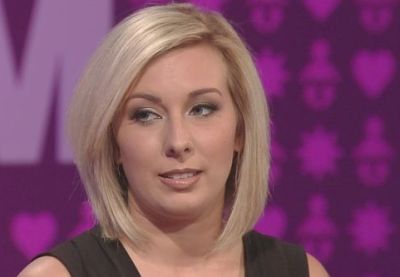 Last week's season finale of Teen Mom OG was so explosive, some of the show's stars are still feeling the effects, in particular Mackenize Standifer.
Mackenzie, who made some controversial decisions during the finale episode– such as allowing her now-husband Ryan to drive while under the influence— recently posted some of the hate messages she's been receiving online since the finale. 
Mackenzie used her Instagram to repost one of the messages that had recently been sent to her. (Of course, the airing of the reunion special on Monday night probably did little to help Mackenzie win any fans. As The Ashley previously reported, Mackenzie accused Maci Bookout of humiliating Ryan by discussing his drug use on the show.)
"Stupid a** bitch," one person wrote to Mackenzie via Instagram private message. "U should kill urself."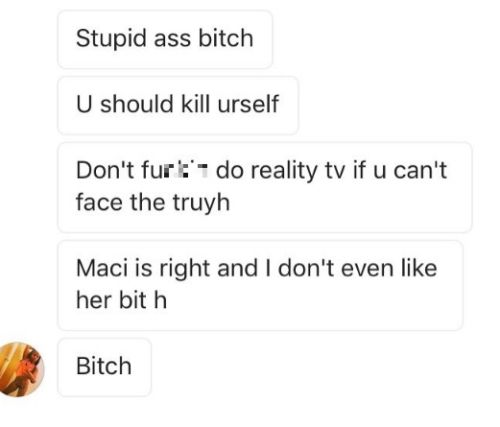 Mackenzie's caption of the photo hinted that this is not the only horrific message she's received from the show's "fans."
"This is an example of what is being sent into my box," she wrote before posting the website stopbullying.com.
Unfortunately, Mackenzie's anti-bullying message was somewhat spoiled by her husband Ryan, who left a very anti-anti-bullying comment under her post.
"Hey at lest I could go get help for my problem," he wrote. "There is no help for dumb a** I'm just say half the bitches on the are dumb sluts." (The Ashley left Ryan's post intact.)
On Thursday, Mackenzie deleted her Twitter account, and now no longer allows comments on her Instagram posts.
Earlier this season, Mackenzie stated that she regrets ever agreeing to appear on 'Teen Mom OG.'
UPDATE: It seems that the person who sent the specific message above was none other than Tracey Barbie, who was featured on an episode of CatfishClick here. She is known for saying horrible, offensive things. to read more about her.
(Photos: MTV, Instagram)