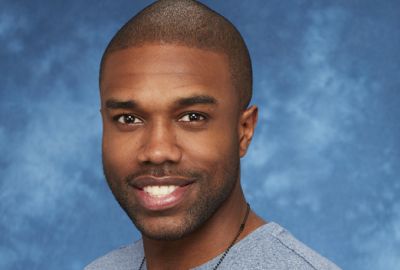 His time on Bachelor in Paradise may have almost ruined his life (and assassinated his character), but DeMario Jackson said he isn't holding grudges against the show…or Corinne Olympios, his one-time sexual partner whose accusations that she was too drunk to consent to getting down with DeMario caused the biggest scandal in the 'Bachelor' franchise's history!
In an interview with TMZ on Saturday, DeMario revealed that, while he did not want to continue filming 'Bachelor in Paradise' Season 4, he will be attending the season's reunion!
DeMario's reason for attending the 'BIP' reunion is not malicious, though. In fact, it's just the opposite.
"I owe it to my cast mates [to attend]; they have all been very supportive of me and I want to thank them all personally, face-to-face, and give them all hugs…they've been so helpful," DeMario told TMZ. "I don't think you understand the support that I've had from cast mates and producers, I just want to give them all a hug and tell them how much I love them."
As you may remember, several of DeMario's 'BIP' cast mates spoke out after DeMario was accused of having sexual interactions with Corinne while she was "blacked out" from too much liquor. Several of the people stated that they saw a very different scenario happen between DeMario and Corinne than the one that Corinne's team was stating. (Warner Bros. launched its own investigation into what happened, and eventually announced that no evidence of misconduct had been found, essentially clearing DeMario of any wrongdoing.)
Despite the fact that DeMario will now be forever tied to the 'Bachelor in Paradise' scandal, he says he does not hold a grudge toward anyone.
"It's not in me," he said. "That's not who I am as a person. I'm not one of those petty people. I'm a very forgiving person."
Although it's highly unlikely that Corinne will attend the 'Bachelor in Paradise' reunion (or any other 'Bachelor' event in the future, for that matter), DeMario said he'd like to speak to her.
"I would love to talk to her. I have nothing but love for her and her family," he said.
If he does come face-to-face with Corinne someday, he said he will not bring up what happened in 'Paradise' or the scandal.
"I'll wait for her to do it. If she wants to do it, we can talk on-camera, we can talk off-line, however, whether it's there or in the future, 10 years from now," he said. "It doesn't matter."
Corinne and DeMario both hired lawyers to help them navigate the scandal, but neither has filed any sort of lawsuit regarding the incident…yet.
Watch DeMario's full interview with TMZ below:
(Photo: ABC)