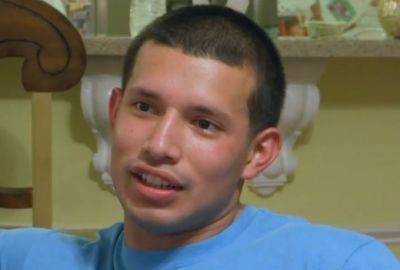 The 30th season of The Challenge premiered earlier this week, but preparations for the next season of the show have already started. From what The Ashley hears, MTV is looking to branch out for Season 31, and may be dipping into the cast lists of some of its other reality shows, including Teen Mom 2!
The Ashley's sources tell her the show's higher-ups have their eye on 'Teen Mom 2' dad Javi Marroquin for Season 31.
Javi even joked about wanting to be on the show earlier this week, but from what The Ashley hears, the talks about him joining the Season 31 cast are very serious.
Javi and several other MTV reality TV stars reportedly got calls from the show's casting department to see if they would be available to film for Season 31. The cast has not been finalized yet, though, so anything can happen. (File this under "Report" until further notice.)
As far as The Ashley has heard, Javi is the only person from the 'Teen Mom' casts being considered…as of right now, anyway.
'Challenge' competitors can be gone up to seven weeks if they are able to make it to the final. From what The Ashley hears, Season 31 would begin filming around September. (There will be another 'Challenge vs. Pros'-like mini season filming in August.)
This would not be the first time MTV looked to its other shows to fill a 'Challenge' cast. In 2014, former cast members from Are You The One? were added to the cast, and have continued to appear on the show since then. Although fans and veteran 'Challenge' cast members initially seemed unhappy about the addition, the 'AYTO' folks have since been accepted into the 'Challenge' family, and MTV is hoping that will happen with the additions from the other shows.
The Ashley will have more info on this soon so stay tuned!
(Photo: MTV)